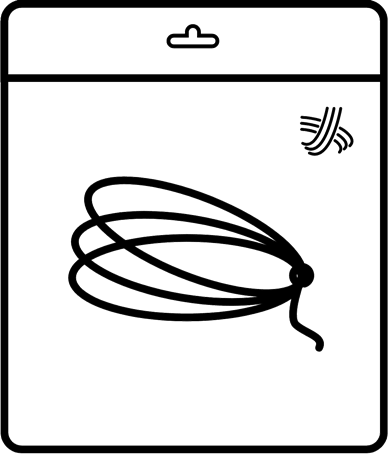 Yonex BG Aerobite Badminton String Review in Johor Bahru (JB)
By ERR Badminton Stringing
At first, the Yonex BG Aerobite string was not popular as there weren't many players using it.
Welcome to
Yonex Aerobite String Review by ERR Badminton Stringing Malaysia
Herewith is Yonex BG Aerobite badminton restring review;
Moreover, there were no national players seen using this string until Kento Momota made his comeback to competitive badminton after a 1-year ban. Momota is well known for his netting skills and cross-smash power.
Based on feedback from both leisure and intermediate players, we have found that setting the string tension between 26-28lbs is perfect. Players have noted that the hitting sound, repulsion, and durability are just right at this tension.
However, below are the results of the Yonex Aerobite badminton stringing service experiment's DT test at 27 lbs.
First day: 64 – 67 DT
Second day: 60 to 56 DT
Third day: 52 to 54 DT
Yonex BG Aerobite String Review
Many players tend to request higher tensions than the specified tension of their racket when sending their rackets to us for the first time. For instance, for a Duora 10 racket, the maximum manufacturer's specification is 26 lbs, but they will request 28 lbs. This indicates a lack of knowledge on their part.
This may be due in part to some sports shops in Malaysia. Racket owners have mentioned that they usually send their rackets for restringing at sports shops in Malaysia and request a tension of 26 lbs. However, after playing with the racket, they may feel that the string is a bit soft at 26 lbs. As a result, they will request a higher tension during their next restringing.
Understand the Tension Needs for Your Racket
We always explain to racket owners the main reasons that can cause inaccurate string tension. One of the main reasons is due to the stringing method. We use the empty frame-up method for our stringing, and it must be done by our Certified Stringer. Most sports shops in Malaysia use the pre-string method, where they insert the strings into the racket first and then load the racket onto the machine to pull all the strings. This method saves time but can result in inaccuracies.
Another reason could be that the clamp or stringing machine is not accurate, which is why we insist on sending our stringing machine for calibration twice yearly on the tension head to ensure accuracy within our specific tolerance of 0.02 lbs. To a professional stringing service, all these small matters are equally important as they contribute to ensuring that everything is done well and perfectly.
In conclusion, we are always available to solve and assist our members with any problems they may have with their rackets. To us, all this data is important, and we hope our members understand the importance of accurate stringing for their performance.
BG Aerobite Manufacturer Description
Description
Yonex has introduced their first-ever hybrid string combo with the new AEROBITE, which applies heavy spin for decisive cut smashes or a solid touch for hairpins that drop straight down.
Material: Multifilament Structure Mains: High-Intensity Nylon, High Polymer Braided Nylon,
Polyurethane Coating Crosses: High-Intensity Nylon, High Polymer Braided Nylon
Gauge:Mains: 0.67mm Crosses: 0.61mm
Color: Mains: Red/Crosses: White
Made in Japan
BG Aerobite Badminton Stringing Fees
Badminton Stringing Cost – RM50 ( String + Labour ) Nett
Frequently Questioned Answers
---
How to make an appointment?
To check the availability of our stringing slots, please click on the "Book" button.
You can also click on this link to book badminton stringing.
https://errbadmintonrestring.my/member/stringing-appointment/
When booking through our appointment system, you can choose to collect your racket on the spot or on the same day.
The color of the string and its corresponding price are indicated in our appointment system for all badminton stringing services.
Please make an appointment before coming so that we can provide you with the proper badminton stringing service.
Note: We accept walk-ins for badminton stringing, but please note that professional badminton stringing requires additional time. This is in accordance with our rules for providing professional stringing services. All members are required to book an appointment online before visiting our facility.