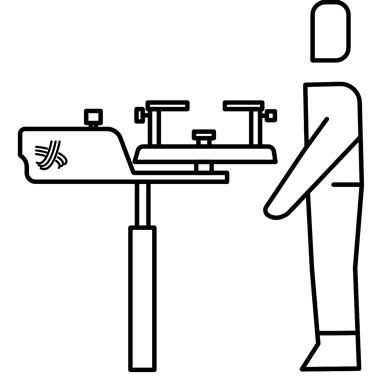 Badminton Stringing
By ERR Badminton Restring KL Malaysia
Welcome to
Badminton Stringing Services KL Malaysia
Welcome to ERR Badminton Restring, we guarantee to provide the best and most professional badminton racket stringing services in KL Malaysia. With our team of highly skilled and certified stringers, we are committed to providing reliable, efficient, and high-quality stringing services for badminton players of all levels.
Whether you're a beginner or a professional player, we understand the importance of having your racket strung to your exact specifications to enhance your performance on the court in Malaysia.
Our Services
At ERR Badminton Restring, we offer a comprehensive range of badminton stringing services that cater to players with different preferences and playing styles:
Standard Stringing Service: Our standard stringing service is perfect for players who are looking for a balance of power, control, and durability in their racket strings.
Customized Stringing Service: For players who want to personalize their racket string tension and string type, our customized stringing service allows you to choose the exact specifications to match your playing style.
Express Stringing Service: Need your racket restrung in a hurry? Our express stringing service will have your racket ready within 1 hour for each racket with the online appointment, so you can get back on the court as quickly as possible.
Our String Selection
We carry a wide range of high-quality badminton strings from top brands, such as Yonex, Li-Ning, Victor, and more. Our knowledgeable professional stringer can help you choose the perfect string based on your preferences, playing style, and skill level. Here are some popular string options we offer:
Durable Strings: For players seeking long-lasting strings with minimal wear and tear.
Control Strings: These strings are designed to provide enhanced control and precision for your shots.
Power Strings: Power strings are ideal for players who want to generate more power in their smashes and drives.
Why Choose ERR Badminton Restring?
Experienced Technicians: Our team of certified stringing professionals has years of experience in stringing badminton rackets for players of all levels.
Quality Assurance: We use professional-grade world-best electronic stringing machines to ensure consistent and accurate string tension across your entire racket.
Competitive Pricing: Our stringing services are competitively priced, ensuring that you receive the best value for your money.
Satisfaction Guarantee: Your satisfaction is our top priority. If you're not completely satisfied with our service, we'll work with you to make it right.
Contact Us
If you have any questions about our badminton stringing services or would like to schedule an appointment, please book online using your approved member account. Please note that if your question is already answered in our FAQ pages, we may not respond to it.
ERR Badminton Restring
G-0-3 PV6 Platinum Hill Condo,
No 3 Jalan Melati 3,
Taman Melati Utama 53100
Kuala Lumpur, Malaysia
Phone: +6 016 527 1599
Email: errenquiry0203@gmail.com
We look forward to serving you and helping you elevate your badminton game!