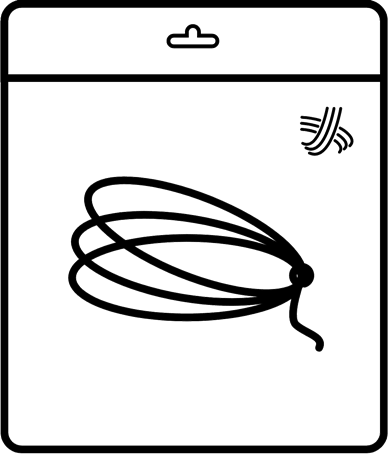 Yonex BG 6 Badminton String Review in Kuala Lumpur (KL) Malaysia
By ERR Badminton Stringing
The BG6 and Yonex BG66 badminton strings share a similarity in that they both have a gauge of 0.66mm.
Welcome to
Yonex BG6 String Review by ERR Badminton Stringing Malaysia
This is BG6 racket stringing review:-
The main difference is that the BG6 badminton string is more affordable compared to Yonex BG66. It's a popular choice among Malaysian because its repulsion is very similar to the BG66 and it's also cheaper. The BG6's gauge diameter is only 0.66mm, which means that it's slightly more durable than the BG66 Ultimax. While the BG66UM has good repulsion, it unfortunately doesn't last very long because it drops tension too quickly. In contrast, the BG6 badminton string has good repulsion and durability, despite being slightly thicker.
We've received positive feedback from intermediate and advanced badminton players, who appreciate its solid hitting sound and durability. Many players have reported that when they string their rackets with the BG6 badminton string, it lasts for at least three months.
Review by Eric:- For my badminton games, I used to string my racket with BG6 badminton string at 26lbs. I found that it had a good feel and hitting sound, as well as good durability.
Below are the DT test results for stringing the BG6 badminton string at 26 lbs.
First Day 57 – 59DT
Second Day 54 – 57DT
Third Day 52 – 55DT
BG6 String Review by ERR Badminton Restring KL
We've received numerous feedback that Yonex BG6 provides excellent repulsion, even during defense and smashing. Some players have even commented that it helps them generate more power without using too much strength. The quality of the BG6 string is comparable to BG66, yet it's more affordable.
As a result, it has become a popular choice among competitive badminton players for their casual games. Players have reported that this string lasts longer than BG66 Ultimax, and it feels softer and more stable when hitting the shuttlecock. After restringing numerous rackets, we can confidently say that Yonex BG6 is suitable for casual badminton group players, as well as for players looking for an affordable and long-lasting string.
BG6 Badminton String Strung with Proper Stringing Standards
Just to let you know, our procedure for stringing BG6 badminton rackets follows the International Tournament Standard. This means that we only put the empty frame onto the machine – we never put the string onto rackets and then onto the stringing machine, as we don't use the Pre-String Method. Our stringing machine is calibrated according to the IISO/IEC 17025 standard, which is the SAC-Singlas laboratory.
The calibration point for the tension head ranges from 22-33 lbs, and all tension is within a tolerance of +/- 0.02 lbs. This means that the calibration certificate is accepted by us as accurate. In addition, we also send our string clamp for calibration to check its tightness and ensure that it's secure when clamped to the string, preventing it from damaging the string during racket restringing.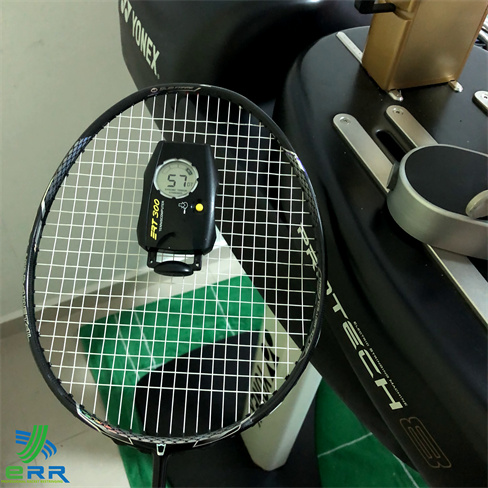 Manufacturer Description of Yonex BG6
Description:
Soft Feeling
Repulsion Power
High Hitting Sound
Gauge: 0.66mm
Length: 10 meter (33 feet)
Model: BG6
Get your racket strung with BG6 by ERR Badminton Restring in Malaysia Johor Bahru.
BG6 combines a thin, highly intensive nylon multifilament core with wrapped braided fibers and an original coating. This unique combination provides a sharp feel and metallic hitting sound upon impact, while remaining affordable.
BG6 Badminton Stringing Fees
Kindly refer to our String List for pricing
Frequently Questioned Answers
---
How to Make an Appointment?
To view our stringing schedule, please click the 'Book Now' button.
You can also directly book badminton racquet stringing services through the following link: Click Here to Book
In our online booking system, you can choose the option for immediate or same-day racquet pickup.
The booking interface will display the colors of various strings as well as the corresponding price information.
To provide a more professional service, it is recommended that you make an appointment in advance.
Things to Note:
We also accept stringing requests from walk-in customers, but this will require additional processing time. Therefore, it's recommended that you make an online appointment before coming to the store.