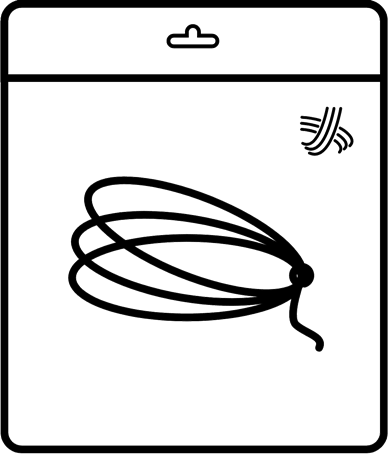 Yonex BG80 Power Badminton String Review in Johor Bahru (JB) Malaysia
By ERR Badminton Stringing
To begin with, the Yonex BG80 Power badminton restring has been one of our most popular string choices at ERR for the past two years.
Welcome to
Review of Yonex BG80 Power String by ERR Badminton Stringing JB
Herewith BG80 Power string review:-
Most of our members have reported that they feel the string is softer. The Yonex BG80 Power badminton restring is also the first generation of the BG80 series. Although the hitting sound may not be as good as with the BG80, it is still acceptable. We recommend that the BG80 Power badminton restring be tensioned at 25 lbs or higher. Our ERR players have found that the repulsion is only noticeable at tensions above 25 lbs.
Most international-level players prefer the BG80 series because of its explosive power and durability. Lastly, the BG80 Power badminton restring is a combination of YONEX's original high-intensity nylon multifilament and high-modulus Vectran, providing a solid feeling and powerful smash for hard-hitting players.
Review by Eric: I used to string my racket at 28lbs for my leisure games, and the durability is good as it can last me for two months of play. Additionally, it feels good when performing smashes.
Here are the DT test results for the BG80 Power badminton restring experiment at 28lbs:
First Day 62 – 67DT
Second Day 54 – 57DT
Third Day 50 – 53DT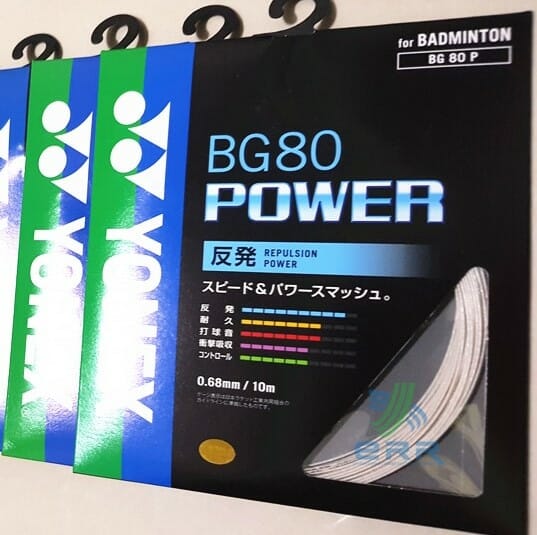 Yonex BG80 Power String and Stringing Review in Taman Desa Jaya JB
The BG80 Power string is best known for its repulsion and durability. Yonex has produced a few types of thick strings, mainly to increase durability. On the other hand, the BG80 string series is able to provide a good hitting sound along with durability. For your information, we use electronic stringing machines, specifically the YONEX Protech Series World No. 1 stringing machine, to string all our members' rackets.
To ensure accurate tension, we send our tension head for calibration to a calibration company every six months, with a calibration point of 22-32 lbs, ensuring that all tension will be covered within tolerance. Clamp systems are also an important factor in string durability, which is why they are sent for calibration once a year. If the string is too tight during stringing, the coating can be damaged, so calibration is necessary to ensure the proper tightness for each string gauge.
BG80 Power: Combining Durability and Power
In addition to everything mentioned above, our Certified Stringer, Mr. Eric Chuar, will handle all badminton restringing. All stringing services will be done according to International Tournament Standards, meaning that all badminton rackets must be empty frames when loaded onto the machine. Therefore, pre-stringing methods are strictly prohibited, and we will offer a refund if such a method is used. It's important to note that the string plays a crucial role in playing well with your racket.
Many leisure players believe that as long as the stringer can restring their racket, it's good enough, and they are content with having a racket to play with. However, if a pre-stringing method is used, the string consistency may not be accurate or good, and the lifetime of the string may be shorter. This is why, in all International tournaments, only empty frames are allowed up to the machine, and the stringer can start stringing afterward. This is also why sometimes, after playing for just a while, the strings snap in the middle or somewhere else due to the lack of consistency in the tension. Lastly, if you're unsure of what type of string is suitable for you, please consult our Certified Stringer, Mr. Eric, who will be happy to advise you.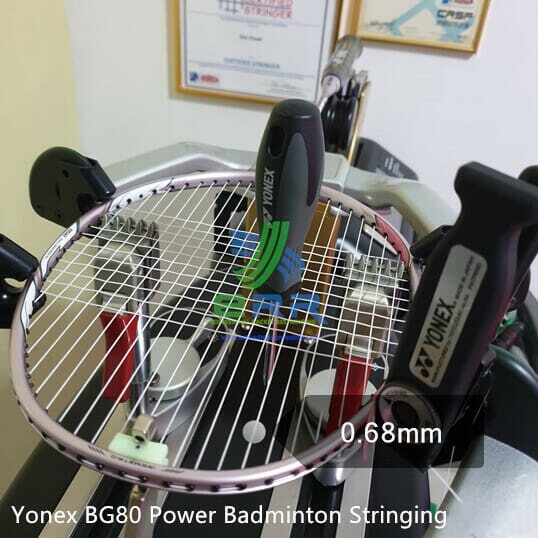 Yonex BG80 Power: Manufacturer Description
Description
Additionally, the combination of YONEX's original high-intensity nylon multifilament and high-modulus Vectran provides a solid feeling and powerful smash, making it an ideal choice for hard-hitting players.
Material:
High Polymer Nylon
MULTIFILAMENT / VECTRAN
Length:
10m (33 ft)
Gauge:
0.68mm
Key Properties:
High Repulsion
Hard Feeling
Made in Japan
BG80 Power Badminton Stringing Fees
Badminton Stringing Cost – RM50 ( String + Labour ) Nett
Frequently Questioned Answers
---
How to make an appointment?
To check the availability of our stringing slots, please click on the "Book" button.
You can also click on this link to book badminton stringing.
https://errbadmintonrestring.my/member/stringing-appointment/
When booking through our appointment system, you can choose to collect your racket on the spot or on the same day.
The color of the string and its corresponding price are indicated in our appointment system for all badminton stringing services.
Please make an appointment before coming so that we can provide you with the proper badminton stringing service.
Note: We accept walk-ins for badminton stringing, but please note that professional badminton stringing requires additional time. This is in accordance with our rules for providing professional stringing services. All members are required to book an appointment online before visiting our facility.