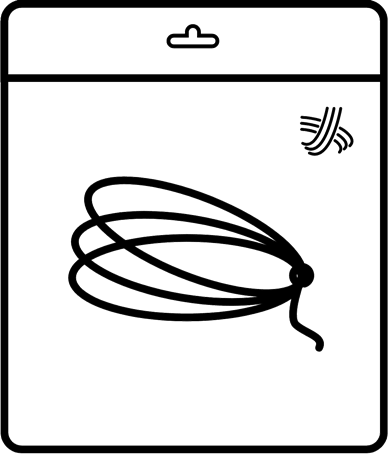 Yonex BG80 Badminton String Review in JB Malaysia
By ERR Badminton Stringing
To start with, the BG80 is known as the best all-rounder string in Yonex's string series, and it is also the most popular string choice for many competitive and professional players.
Welcome to
Yonex BG80 String Review by ERR Badminton Stringing JB
Herewith BG80 racket stringing review:-
Similarly, 80% of professional players use BG80 during their international tournaments, such as the All-England Open, due to its reputation for good repulsion and durability. BG80 provides more repulsion during clearing and smashing, requiring less effort while resulting in a more powerful shot. Even with low strength and energy, clearing to the baseline is easily achievable.
Yonex has advertised that playing with BG80 gives a "hard feeling" upon hitting the shuttlecock, as well as a solid sound, which is what most players desire. Additionally, some players who previously used BG65 have switched to BG80, citing the latter's superior control in their game. Lastly, its durability is also considered acceptable.
Review by Eric: I used to restring my N80ll badminton racket with Yonex BG80 at 28lbs, and I could feel that it provided me with more power when smashing.
Below are BG80 badminton stringing experiment DT tests at 28 lbs.
First Day 64 – 62 DT
Second Day 54 – 57 DT
Third-Day 51 – 56 DT
BG80 Badminton String and Stringing Review in Taman Desa Jaya
This string offers explosive power and exceptional repulsion and is considered one of Yonex's high-end strings. To ensure its optimal performance, Yonex has invested significant time and effort into its manufacturing process.
One of the main selling points of the Yonex BG80 is its control and repulsion capabilities. The string material of the BG80 features a notched shape on its surface layer, which increases the friction between the strings. This increased friction allows the shuttlecock to "bite" the strings for a longer period, resulting in enhanced repulsion for slice, drop, or spin shots toward the net.
Additionally, it provides more power when hitting the shuttlecock. Our stringing record has shown that the BG80 is the best string for game control. In terms of durability, the BG80 can last a long time if the sweet spot is hit consistently. However, some players have experienced string breakage, which could be due to the tension being too low or the wrong stringing method being used by the stringer.
Yonex BG80 String with YONEX Protech 8 Stringing Machine
The quality of BG80 badminton stringing is greatly improved when using a digital stringing machine. This is because we typically use a pre-stretch method which results in a slower tension drop. At ERR, we use the world's top-rated Yonex Protech 8 digital stringing machine for all our badminton restringing. Before performing BG80 badminton stringing, we ensure that the machine is calibrated by using our calibrated tension calibrator to check the pulled tension accuracy. This step is crucial because inconsistent tension in a thick string can cause it to become "spongy," leading to discomfort during play.
We have found that the optimal tension for BG80 is around 25 lbs, which provides its best performance. If a member brings in a racket that can only support tension up to 22 lbs and insists on using BG80, we suggest using a different type of string or a thinner string. Lower tension on BG80 can cause it to snap easily, affecting the player's game. Lastly, for members who have no idea which string to use after their current string has broken, our Certified Stringer, Mr. Eric, is always available to advise on the best types of string and tension for their game.
Manufacturer Description of YONEX BG80
Description
The high-modulus Vectran fiber is an advanced material wrapped around a strong multifilament core.
Material:MULTIFILAMENT / VECTRAN
Length:
10m (33ft)
Gauge:
0.68mm
Key Properties:
High Repulsion
Hard Feeling
Made in Japan
BG80 Badminton Stringing Fees
Badminton Stringing Cost – RM48 ( String + Labour ) Nett
Frequently Questioned Answers
---
How to make an appointment?
To check the availability of our stringing slots, please click on the "Book" button.
You can also click on this link to book badminton stringing.
https://errbadmintonrestring.my/member/stringing-appointment/
When booking through our appointment system, you can choose to collect your racket on the spot or on the same day.
The color of the string and its corresponding price are indicated in our appointment system for all badminton stringing services.
Please make an appointment before coming so that we can provide you with the proper badminton stringing service.
Note: We accept walk-ins for badminton stringing, but please note that professional badminton stringing requires additional time. This is in accordance with our rules for providing professional stringing services. All members are required to book an appointment online before visiting our facility.