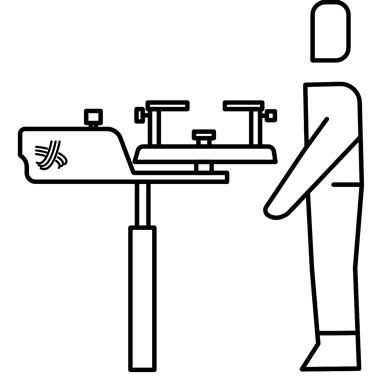 Hybrid Badminton Stringing
By ERR Badminton Restring KL Malaysia
Welcome to
Hybrid Badminton Stringing in KL Malaysia
Welcome to ERR Badminton Restring, our aim is to provide information about Hybrid Badminto Stringing to help Malaysians improve their knowledge of stringing services and racket sports.
In this guide, our professional stringer will explore the knowledge of Hybrid Stringing and provide information on different sectors to help you better understand it.
Understanding Hybrid Badminton Stringing
At ERR Badminton Restring Malaysia, we know that the right stringing can make all the difference in your game. That's why we're proud to offer our expert hybrid stringing services, designed to provide you with the perfect balance of power, control, and durability. With our experienced team and professional equipment, you can trust us to deliver top-quality stringing for your badminton racket.
What is Hybrid Badminton Stringing?
Hybrid stringing is an advanced technique that involves using two different types of strings for the mains and crosses of your badminton racket. By combining the unique properties of each string type, players can achieve a tailored playing experience with enhanced performance characteristics.
Benefits of Hybrid Stringing
Customized playing experience: Hybrid stringing allows you to fine-tune your racket's performance to match your playing style and preferences.
Increased durability: With the right combination of strings, hybrid stringing can extend the life of your strings, saving you money in the long run.
Optimized power and control: The combination of different string types can provide an optimal balance of power and control, helping you improve your game.
Our Hybrid Stringing Process
At ERR Badminton Restring Malaysia, we follow a meticulous process to ensure that your racket receives the best possible hybrid stringing job. Here's a step-by-step overview of our process:
Step 1: Consultation
Our expert certified stringer will work with you to understand your playing style, preferences, and goals. We'll discuss the various string types available and recommend the best hybrid stringing combination for your needs.
Step 2: String Selection
Based on the consultation, we'll help you choose the perfect combination of main and cross strings. We offer a wide range of high-quality strings from top manufacturers, ensuring that you have the best options to choose from.
Step 3: Tension Selection
The right string tension is crucial for optimal performance. Our technicians will help you determine the ideal tension for your hybrid stringing job, considering factors such as playing style, skill level, and personal preferences.
Step 4: Stringing
Our skilled technicians will string your racket using our state-of-the-art equipment, ensuring that the tension is even and consistent throughout the entire racket. We take great care to ensure that your racket is strung to perfection, resulting in improved performance on the court.
Step 5: Quality Control
After your racket is strung, our team will perform a thorough inspection to ensure that the strings are properly installed, and the tension is accurate. We take pride in our work, and we want you to be completely satisfied with the results.
Choose the Best Stringing Method
Are you ready to experience the difference that a professional hybrid badminton stringing job can make? Together, we'll create the perfect stringing combination to help you take your game to the next level.
At ERR Badminton Restring, our experienced team of stringers is proficient in both hybrid stringing techniques, ensuring your racket is strung to the highest standards for optimal performance.
Contact Us
At ERR Badminton Restring, we're committed to helping you find the perfect string type to elevate your badminton game. If you have any questions about hybrid stringing or need professional stringing services for your badminton racket, please don't hesitate to find more info from our knowledge base:
ERR Badminton Restring
G-0-3 PV6 Platinum Hill Condo,
No 3 Jalan Melati 3,
Taman Melati Utama 53100
Kuala Lumpur, Malaysia
Phone: +6 016 527 1599
Email: errenquiry0203@gmail.com