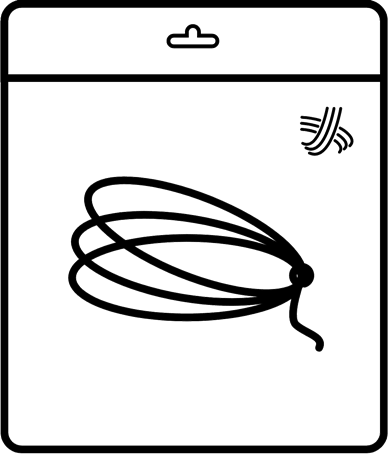 Karakal Badminton PU Grip KA665 Review in KL Malaysia
By ERR Badminton Stringing
The Karakal KA665 PU Super Badminton grip, known as one of the world's no.1 Super PU grips from England, is a popular choice among badminton players.
Welcome to
Karakal Badminton PU Grip KA665 by ERR Badminton KL Malaysia
The Karakal Super PU grip is typically used as a replacement grip in badminton, squash, and tennis.
It has a thickness of 1.10mm and features a non-slip PU SRF surface, which is a new technology developed by Karakal for its PU grip.
Review from Eric: This Karakal PU badminton grip can last for at least three months during my daily coaching sessions of four to six hours a day. The grip's surface has a nice thickness and a tacky feel.
This Karakal Badminton Grip is mainly sold in Malaysia for all competitive players who use the Karakal PU Super Grip. The grip comes with a highly comfortable zone to protect the palm and has a super tacky feel. Additionally, we also offer professional stringing services.
Karakal PU Super Grip is available in Kuala Lumpur Malaysia
Most people know that the grip on our racket handle can make it easier to slip during gameplay. Sometimes, the badminton grip can become smelly, yet some players still do not change it. Is this true? Yes, many leisure players continue to use a smelly grip.
Consider this: if we do not wash our clothes for several days and they become smelly, we would not want to wear them. The same goes for players. It is not only a matter of skill or standard but personal hygiene as well. Good players take care of their equipment, especially their badminton grip, by changing it every month to ensure smooth gameplay.
However, leisure players may lack knowledge of badminton and neglect proper equipment maintenance. That is why professional stringing services exist. Karakal badminton grip technology, for example, indicates "Superior Absorbency." Remember to take care of your equipment and maintain good hygiene to play your best.
Karakal Grip KA665 by ERR Badminton Stringing KL
Moreover, Karakal badminton grips are known for their superior quality, making them a great choice for badminton players who demand the best. The Karakal PU Super grip, in particular, is a popular choice among players who love a tacky feel. With so many badminton grip brands and models available in the market, leisure players may not be sure which ones are of the best quality without professional advice.
Many players opt for the cheapest option, but after a few uses, they realize that their grip has become slippery. They assume that all grips are the same, but that is not true as there are varying standards of badminton grips, similar to cars or laptops. Using a low-quality grip can affect a player's performance during a game, as they may not be able to grip the handle properly, and their skill level may suffer.
At times, players approach us for racket restringing services, and one of the first things we notice is whether the racket owner is an experienced player or a leisure player. We can often determine this by the state of their grip. For instance, if the grip is smelly or has not been changed for a year or two, it is a sign that the player may not have taken proper care of their equipment. That's where racket restringing services come in handy. In addition to restringing rackets, we also offer professional stringing services to help players choose the best grip for their playing style and preferences.
Badminton Grip Tape Brand: Karakal PU Super Grip
The Karakal PU Badminton grip is designed for competitive badminton players who demand high-quality equipment. While a badminton grip may not be the primary factor in making mistakes on the court, a slippery or low-quality grip can lead to errors during a two-hour game. The Karakal KA665 Badminton grip brand is exclusively from England and has been in Malaysia for almost 10 years. It is well-known worldwide for its high quality and durability, making it an ideal choice for advanced and elite-level players.
With so many badminton grips available on Taobao or online shops, it can be challenging to identify the ones that offer good quality. Many low-quality grips are sold at high prices, taking advantage of the high expenses in Malaysia. However, Karakal badminton grips are not available on Taobao, and if you do find them, they are typically sold at a higher price as they are imported from England.
At our badminton restringing services, we only offer the best equipment for our customers, including Karakal badminton grips. Whether you're a professional or a leisure player, investing in a high-quality grip can significantly impact your gameplay. So, visit us today for your badminton restringing needs, and we'll help you find the perfect grip to improve your performance on the court.
Description of Karakal PU Super Grip KA665
Replacement Grip Soft Touch SRF Surface
Universal Length
KA665 SUPER PU GRIPFeatures :
The Worlds #1 PU Super Grip
Replacement Grip
Non-Slip PU SRF Surface
Superior Absorbency
Soft Touch
Nullifies Vibration
Super Tacky
Universal Length
Self Adhesive
Made in England
Badminton Grip Tape Color Available:
Black , Red , Yellow , Orange , Green
Where to buy badminton grip?
Visit Shopee online store to purchase!
https://shopee.my/racketrestringerr
Frequently Questions and Answers
Can I self-collect it?
Unfortunately, we are unable to offer self-collection at this time as our stringing and coaching schedule is very full.
At the moment, we are primarily focused on providing professional badminton stringing services, and selling grips is just one aspect of our stringing offerings.