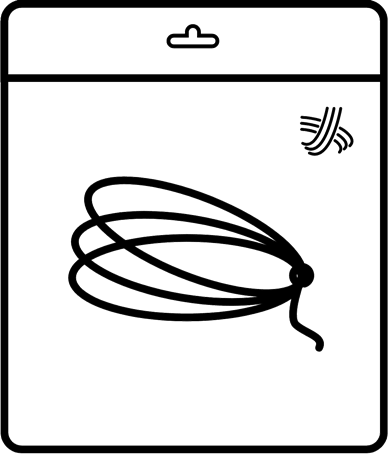 Prokennex Badminton Grip KL Malaysia
By ERR Badminton Stringing
Prokennex is one of the famous badminton grip tapes used by professional badminton players.
Welcome to
Prokennex Badminton Grip Tape KL Malaysia
Prokennex is a famous grip tape brand used by professional badminton players. The benefits of using this racket grip tape include its durability and high-quality grip.
Competitive badminton players often choose the comfortable cushioning it provides. Prokennex's High PU badminton grip is one of the top brands in the badminton grip industry.
Tacky Overgrip or Badminton Overgrip
Prokennex also offers customized racket grip tape for badminton players who prefer a PU grip and tacky overgrip. The tattoo design of the grip helps prevent slipping when the grip becomes sweaty.
Additionally, the grip is made from high-cushion materials with dry fast technology. The thickness of the racket grip ranges from 0.6 to 1.15mm, catering to the different preferences of badminton players. Prokennex grip tape is suitable for players of all levels and enhances the racket's durability and control absorption rate.
Prokennex Badminton Grip PU Grip JB Malaysia
Prokennex grip tape provides high quality and perfect confidence feels, helping badminton players create a winning touch in their games, regardless of their level of play. We highly recommend that all badminton players use high-quality grip tape, especially for PU badminton grip and tacky wrap overgrip.
All Prokennex grip tape is made with super comfortable cushioning to ensure that badminton players can maintain control throughout the game until the end.
Prokennex Leather Grip Badminton Grip Malaysia
Prokennex grip tape offers a variety of colors to match any badminton racket. The tattoo badminton grip is a popular choice among competitive badminton players who play 3-4 days per week.
The grip technology uses fast-drying materials that will dry by the next day. Unlike other grip tapes, such as Karakal, which become slippery over time and cannot be used anymore, Prokennex grip tape has a strong cushion feel that protects the fingers and bones during high-rally games.
Where to buy badminton grip?
Visit Shopee online store to purchase!
https://shopee.my/racketrestringerr
Frequently Questions and Answers
Can I self-collect it?
Yes, but you have to make arrangements with our staff as his schedule might be a little busy sometimes. The best way is to buy online.
At the moment, we are primarily focused on providing professional badminton stringing services, and selling grips is just one aspect of our stringing offerings.