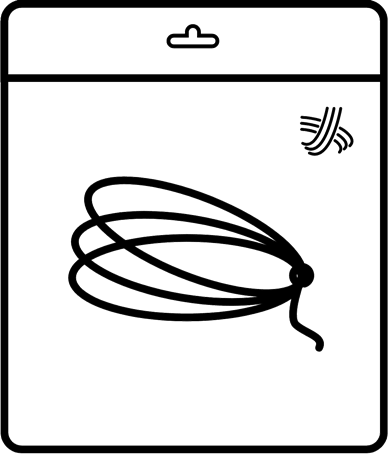 Prokennex PU295 Badminton Grip Review in Kuala Lumpur (KL)
By ERR Badminton Stringing
The ProKennex Badminton grip PU295 is a strong cushioned grip tape used by young competitive badminton players.
Welcome to
ProKennex PU Badminton Grip PU295 by ERR Badminton Kuala Lumpur (KL)
The ProKennex PU 295 badminton grip tape comes with a 1.0mm thickness on the surface and has a super strong cushioned feel grip. Additionally, this grip is suitable for Yonex rackets and all grip sizes of badminton rackets, including the new Yonex Astrox 99.
Review from Eric: Although this PU badminton grip has a thickness of 1.00mm, it is just right for my daily use during leisure badminton games. It feels comfortable when executing backhand shots easily.
The ProKennex Badminton Grip PU295 mainly benefits players who don't want the grip to be too thick, but just right to provide a secure feel for the palm during the game.
The ProKennex Badminton Grip PU295 comes with fast-drying technology material. After use, place it in the open air to let the grip dry, and the next day it will be like a new badminton grip.
ProKennex PU295 PU Badminton Grip in Malaysia KL
A good badminton grip can help you control your fingers to perform perfect skills in your game. Moreover, the ProKennex Badminton Grip PU295 produces high-quality soft material to ensure your palm has a comfortable zone in the badminton game.
The ProKennex Badminton Grip PU295 is suitable for players who love a soft and highly secure feel in their palms. Most badminton grips can last about 2-3 months for leisure badminton players who play twice for 4 hours per week.
The grip may become smelly and wet due to sweat. Additionally, the ProKennex Badminton Grip PU295 is one of the top-selling products in Kuala Lumpur (KL) compared to Karakal.
ProKennex PU295 Badminton Grip by ERR Badminton Stringing KL
Most PU badminton grips have a limited lifetime, even if not in use. For example, if you bought a badminton grip tape from Malaysia and keep it for more than 6 months, the grip surface quality may get spoiled. Brands like Fleet, Apacs, Babolat, and 9000 are affected.
However, the ProKennex Badminton Grip Tape PU295 is made of high-quality materials and can be kept in your badminton bag for over a year without spoiling. It is suitable for all badminton players who love high quality. Our badminton grip tape has a lifetime of more than 1 year, which has been tested.
ProKennex PU295 Badminton Grip Description
Brand: Prokennex
Strong Cushion Badminton Grip
Model: PU295
Description: Soft Cushion feel on grip (Tattoo Grip)
Suitable For: Leisure, Professional, Competitive, High-Level Player
Color: Wine Red, Deep Blue, White, Cool Black, Light Green, Citrus Green, Orange, Pink, Yellow
Width: 25mm
Length: 1200mm
Thickness: 1.00mm
Material: Polyurethane ( Super Soft )
Where to buy badminton grip?
Visit Shopee online store to purchase!
https://shopee.my/racketrestringerr
Frequently Questions and Answers
Can I self-collect it?
Unfortunately, we are unable to offer self-collection at this time as our stringing and coaching schedule is very full.
At the moment, we are primarily focused on providing professional badminton stringing services, and selling grips is just one aspect of our stringing offerings.