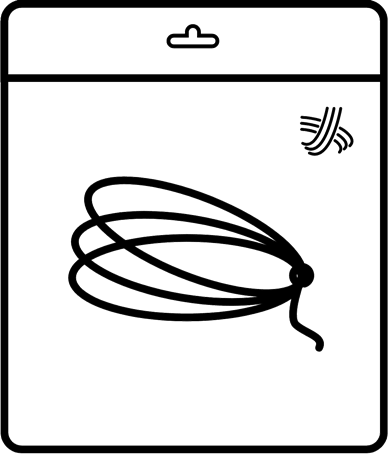 Li-Ning LN66 Extreme Badminton String Review in JB Malaysia
By ERR Badminton Stringing
This Li-Ning LN66 Extreme badminton string and stringing are suitable for players who love more repulsion and durability.
Welcome to
Li-Ning LN66 Extreme Badminton Stringing Review by ERR Badminton Restring in JB Malaysia
Herewith Li-Ning LN66 Extreme Badminton stringing review:
This new type of Li-Ning LN66 Extreme string was launched in 2018-2019, but not many players in Malaysia are aware of it. This string is quite different from other brand strings with a gauge of 0.66mm, as it provides good repulsion with a slightly soft feeling and a metallic sound that can make you excited to keep using the same string.
Review from Eric: This string may feel slightly stiffer than other strings with the same gauge, but when you hit the shuttlecock, the string produces a loud and satisfying sound. This creates a good feeling for me.
Below is the experiment DT test of the Li-Ning LN66 Extreme badminton stringing at 27lbs.
First Day 61 – 63 DT
Second Day 59 – 61 DT
Third Day 58 – 59 DT
Does the Stringer Have a Problem, or is it the Player?
Sometimes when stringing badminton rackets, we encounter various situations. As players, we may feel that the stringer is not professional enough, while as stringers, we may feel frustrated when customers who are beginners in badminton don't understand the complexities of racket stringing. These situations often lead to arguments.
Do you want to know who is right and wrong? Let's discuss the first statement: We feel the stringer is not professional.' We have met many customers who know very little about racket stringing and have only searched for information online. However, they often have specific and sometimes unrealistic demands, such as requesting four knots and using the Li-Ning LN66 Extreme badminton string.
How Important is Stringing Knowledge in Badminton
Leisure players tend to overthink things, such as their choice of string, such as the Li-Ning LN66 Extreme. However, they may also make specific demands from their stringer, such as requesting four knots instead of two. To some, this may seem like a small matter, but leisure players may view stringing as similar to cooking, where the stringer is like a chef. However, changing the stringing method is not as simple as changing a cooking recipe. Therefore, when a stringer receives a specific request like four knots, they may ask the customer why they want this specific requirement.
If a customer says they want four knots because they read online that it's better and more professional, the stringer may not accept this reasoning alone. This is like changing a recipe without a valid reason. However, if a customer has a food allergy, a chef will make adjustments to accommodate them. Similarly, we advise against requesting changes to a stringer's method unless there is proven data or a valid reason. Otherwise, it may lead to arguments. If you are trying Li-Ning LN66 Extreme string for the first time, it's best to let the stringer use their standard method. This way, you can properly assess the feel of the string on the court.
Does the Customer Have Sufficient Knowledge About Badminton Stringing?
The second statement is 'we feel the customer is too much of a beginner and doesn't know everything about badminton.' Some customers may think they know everything about badminton just from watching something online, which can frustrate the stringer. It's important to remember that no matter how many degrees or qualifications you have in other fields like IT or science unless you have certification related to badminton or stringing, it's best not to assume that you know everything about it.
The reason for this is that the basic foundation of badminton and stringing is different from other fields, so it's not wise to assume that your thinking is always right just because you have a Ph.D. or are highly educated. This is a flawed mindset. For instance, even if you have a Ph.D. in science, it's unlikely that you could beat a national badminton player, let alone score a single point. National players are specialists in badminton, and you are a specialist in science. Nobody can be an all-rounder. Therefore, it's best to trust certified stringers and consult with them if you have any ideas. Don't assume that you know everything and that everyone must listen to you. Avoid thinking too much about nonsense.
Lastly, all these arguments can be avoided during badminton stringing. It's important for stringers and players to communicate properly, cooperate with each other, and respect each other's opinions to achieve a perfect stringing and achieve a win-win situation.
Li-Ning LN66 Extreme Badminton String Manufacturer Description
Description:
This thin string, with a diameter of only 0.66mm, provides high repulsion power and a clear hitting sound.
Control – 8
Durability – 6
Repulsion Power – 10
Hitting Sound – 10
Shock Absorption – 8
Gauge:
0.66mm
Material & Structure
Core: Heat-resistant & High-Intensity Nano Braided Multifilament
Outer: Heat-resistant & High-Intensity Nylon
Coating: Nano Boost Nylon Resin
Key Properties:
Heat-resistant and high-intensity fabric is used for both the inner and outer plug-in Li-Ning's 3D KNIT technology, making the string more durable compared to others with the same diameter.
Crisp hitting feeling.
Li-Ning LN66 Extreme Badminton Stringing Fees
Badminton Stringing Cost – RM50 ( String + Labour ) Nett
Frequently Questioned Answers
---
How to make an appointment?
To check the availability of our stringing slots, please click on the "Book" button.
You can also click on this link to book badminton stringing.
https://errbadmintonrestring.my/member/stringing-appointment/
When booking through our appointment system, you can choose to collect your racket on the spot or on the same day.
The color of the string and its corresponding price are indicated in our appointment system for all badminton stringing services.
Please make an appointment before coming so that we can provide you with the proper badminton stringing service.
Note: We accept walk-ins for badminton stringing, but please note that professional badminton stringing requires additional time. This is in accordance with our rules for providing professional stringing services. All members are required to book an appointment online before visiting our facility.