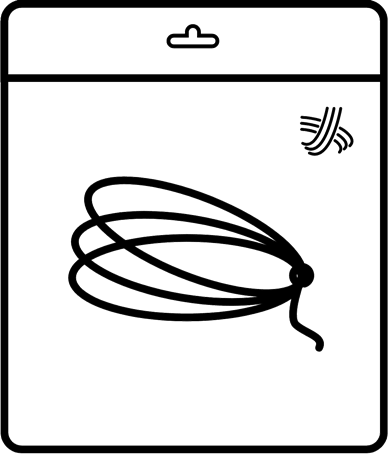 Li-Ning LN64 Instinct Badminton String Review in JB Malaysia
By ERR Badminton Stringing
Here is the badminton stringing review for the Li-Ning LN 64 INSTINCT by ERR badminton restring in JB Malaysia.
Welcome to
Li-Ning LN 64 Instinct String Review by ERR Badminton Stringing JB Malaysia
This is a badminton stringing review for the Li-Ning LN 64 INSTINCT by ERR badminton restring in JB Malaysia. The Li-Ning LN 64 INSTINCT is part of the thin series string launched in 2019, with a string gauge of 0.64mm.
Have you tried using the BG66 Ultimax before and found that it feels soft after a few uses? If so, the Li-Ning Instinct 64 may be a better choice for you.
Review from Eric: With this string, you can feel that it is stiffer than other thin types of string. It is not too soft and produces a solid hitting sound. Additionally, the drop tension is slower compared to other strings.
The Li-Ning LN 64 badminton string, although it is only 0.64mm thick, produces a crisp hitting sound and has a medium feeling.
However, below are the results of experiment DT tests for Li-Ning LN 64 INSTINCT badminton strings strung at 26lbs:
First Day 58 – 57DT
Second Day 56 – 55DT
Third-Day 54 – 56DT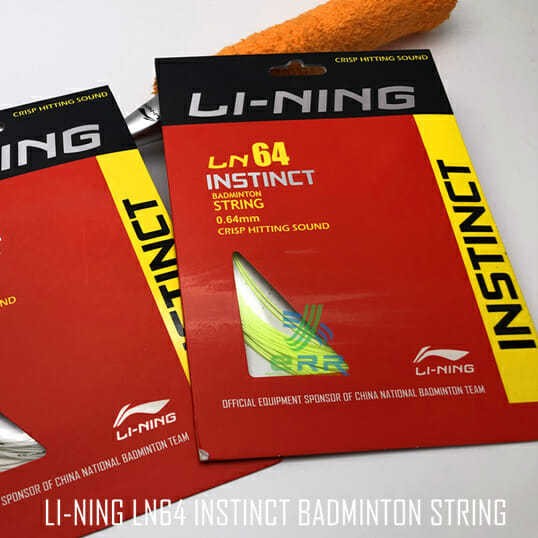 Li-Ning LN 64 Instinct Badminton Stringing at Taman Desa Jaya
In Malaysia, we have met different types of players. Some prefer thinner strings and are willing to try any brand as long as the string is thin. This is actually good behavior because when they try different strings, they can learn more about the features of each one. Although some strings may have the same thickness as the Li-Ning LN 64 INSTINCT badminton string, different brands may have a different "hitting feel" on the court.
This is why we appreciate players who are willing to try different types of strings. Sometimes, when trying a new string, even if you don't like it, you still try to adapt to it to avoid wasting money. This helps you learn more and develop control over the new type of string, which ultimately improves your badminton skills.
Li-Ning LN 64 Instinct String: Good for Your Playing Style
Another type of player likes to change their string frequently, sometimes after only 4 or 5 sessions, even if the string isn't broken yet. They may choose the Li-Ning LN 64 INSTINCT badminton string and after playing with it once or twice, they cut it and restring with a new string. Why do they do this? Actually, not many players know that when a new string is strung on the racket on the first day, the hitting feeling will be very solid, like fried chicken skin that is crispy when just fried.
However, if fried chicken is left for about 1 or 2 days without being eaten, the skin will no longer be crispy even though the meat is not spoiled, and the taste will be just average. Badminton strings are similar. For example, with the Li-Ning LN64 INSTINCT, on the first day of stringing, everything from the sound to the hitting feel is good. But after maybe 1 or 2 weeks, the performance will slightly deteriorate compared to the first time. Some leisure stringers may offer a discount if you pass them your racket today and collect it 2 or 3 days later, but this is not the right way to handle it. This will cause the customer to miss the "crispy feel" if the racket is left unused for too long.
On-the-Spot Badminton Stringing Will Be Good
Not only do leisure stringers not know about this, sometimes customers don't know either. Some customers leave their racket with us and even when we inform them to collect it, they may delay for 3 to 4 days. This causes them to miss the solid feel of the string. Actually, the best way to handle this is to book a stringing appointment from our system one day before your badminton game. You can choose the "on the spot" option and collect your racket after 1 hour.
When you use the racket that has been strung by our certified stringer on Thursday, you will feel that the hitting sound and tension are at their ultimate performance. This is especially true if you are using the Li-Ning LN 64 INSTINCT, which is a thinner type of string. You can feel that the repulsion sound is at a solid level.
The Li-Ning LN64 INSTINCT may feel a little stiff on the first day of stringing, but you can feel that the hitting sound is crisp. After playing a few times, you will get used to the string because the tension will drop slowly. We hope that everyone doesn't miss out on the "solid hitting sound" when they pay for stringing fees.
Li-Ning LN 64 Instinct: Manufacturer Description
Description:
This thin string has a diameter of only 0.64mm and provides high repulsion power and a clear hitting sound.
Control – 8
Durability – 8
Repulsion Power – 9
Hitting Sound – 10
Shock Absorption – 8
Gauge:
0.64mm
Material & Structure
Core: Heat-resistant & High Intensity Nano Braided Multifilament
Outer: Heat-resistant & High Intensity Nylon
Coating: Nano Boost Nylon Resin
Key Properties:
Li-Ning uses heat-resistant and high-intensity fabric for both the inner and outer plug in their 3D KNIT technology, making the string more durable compared to others with the same diameter.
Crisp hitting feeling.
Li-Ning LN 64 Instinct: Badminton Stringing Fees
Badminton Stringing Cost – RM50 ( String + Labour ) Nett
Frequently Questioned Answers
---
How to make an appointment?
To check the availability of our stringing slots, please click on the "Book" button.
You can also click on this link to book badminton stringing.
https://errbadmintonrestring.my/member/stringing-appointment/
When booking through our appointment system, you can choose to collect your racket on the spot or on the same day.
The color of the string and its corresponding price are indicated in our appointment system for all badminton stringing services.
Please make an appointment before coming so that we can provide you with the proper badminton stringing service.
Note: We strictly do not accept walk-ins for badminton stringing. This is in accordance with our rules of providing professional stringing services. All members are required to book an appointment online before coming.