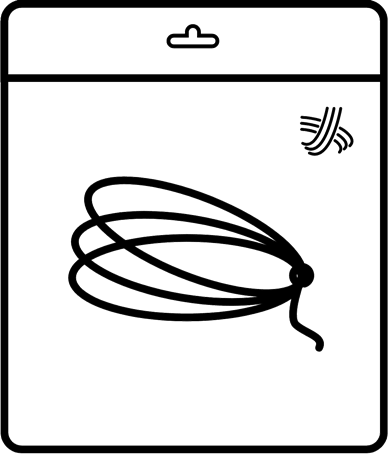 Li-Ning No.1 Badminton String Review in JB Malaysia
By ERR Badminton Stringing
Li-Ning No. 1 badminton racket has been restrung by ERR badminton restring, using the best string for the Li-Ning brand over the past 10 years.
Welcome to
Review of Li-Ning No.1 String by ERR Badminton Stringing JB Malaysia
This badminton string is well-known and used by many international players, including Fu Hai Feng and most of the rest of the China National Team. The diameter gauge is 0.65mm, making it one of the highest repulsion strings from Li-Ning.
Review from Eric: The string has a good feel when the tension is set between 27-32 lbs. When compared to BG66UM, there is a slight difference in the feel. Li-Ning No.1 string feels slightly harder and stiffer compared to BG66UM.
Based on our stringing records, most returning customers who have chosen Li-Ning No.1 badminton string usually have it strung between 24-26 lbs for their leisure games.
However, below are the DT test results for Li-Ning No. 1 badminton string restrung at 26lbs:
First Day 55 – 53DT
Second Day 49 – 51DT
Third Day 45 – 48DT
Li-Ning No.1 Badminton Stringing in Taman Desa Jaya, Malaysia
We would like to recommend this string for players who enjoy a more challenging experience when using thin strings. For instance, those who use the Yonex BG66 Ultimax string know that it quickly loses tension and becomes softer after a few games. In contrast, the Li-Ning No.1 string becomes stiffer and provides a harder feeling. This makes it an excellent option for those who require a stiffer feeling for their repulsion string.
We also have National Standard level players who use the Li-Ning No.1 string. They typically set their tension between 28-30lbs and use rackets with a heavier head of around 85-90 grams. This is because these players have a lot of strength. The combination of the heavier racket and the Li-Ning No.1 string provides them with better control.
Many leisure players may not be aware of why most national or international players use rackets with heavier heads and higher tension. It's common for new members to join without any knowledge of this.
The reason national or professional players use rackets with heavier heads and higher tension is that they have plenty of strength and power. They train for 5-9 hours or more every day and do not rely on new technology frames to increase racket speed or impact. Instead, they need a racket that feels comfortable and provides them with confidence when hitting the shuttlecock.
Why Professional Players Need Heavier Badminton Rackets
Imagine what would happen if a professional player used a lightweight racket. Their swing would be too fast and hard, making it difficult to execute maximum impact when hitting the shuttlecock. The contact point would also be unbalanced.
Additionally, the power generated from their body would not match the speed of the lightweight racket. It's important to remember that a lightweight racket provides swing speed but not power. This is why professional players string their rackets at high tension – to have good control when the shuttlecock makes contact with the strings.
High tension means high control, while low tension means high repulsion. Unfortunately, many well-to-do Malaysian are unaware of this. They buy a good racket and string it at high tension, mimicking players like Lin Dan. When they send their rackets to us, we can estimate whether they can handle their rackets based on their fitness level and age.
Li-Ning No.1 Badminton Stringing for Kids
If a secondary school student sends us a Li-Ning N9ll racket and requests a tension of 28lbs, we will follow their request for the first time only. We know that this may not necessarily suit them, but we do it to acknowledge their level of knowledge about strings. We also anticipate that they will likely lower the tension when they return. Lastly, we understand that this student may need all their strength just to hit the shuttlecock to the baseline. Otherwise, most of their shots will be at the "half-court" area. We trust that a badminton enthusiast will understand.
This is why we always share our knowledge with our members. Our Certified Stringer, Mr. Eric Chuar, advises his members based on their skills and level of play, helping them choose the appropriate string and tension. In addition to being a certified stringer, Mr. Chuar is also a Badminton Coach in Malaysia.
In conclusion, the Li-Ning No.1 string is the best badminton string for all kinds of players, provided the tension is suitable for the player's needs. It can offer high control or high repulsion, but the most important factor is choosing the right tension that makes you feel comfortable during games. This will allow you to easily control your games and utilize your skills to the fullest.
Li-Ning No.1 Badminton String: Manufacturer Description
Specifications
Control – 8
Durability – 7
Repulsion power – 10
Hitting sound – 9
Shock Absorption – 7
As much as High Cost Efficiency + Repulsion
Item Code: AXJJ018
Gauge: 0.65mm
Core: Heat resistant & High Intensity Nylon Multifilament
Outer: Heat resistant & High Intensity Nylon
Badminton string with high repulsion power
This super-thin string has a diameter of only 0.65mm, providing super-high repulsion power and a clear hitting sound. It uses heat-resistant and high-intensity fabric for both the inner and outer layers, along with Li-Ning's unique 3D knit technology, making the string more durable than others with the same diameter. The mesh fabric allows for excellent ventilation, while the hitting feeling is moderate.
Li-Ning No.1: Badminton Stringing Fees
Badminton Stringing Cost – RM45 ( String + Labour ) Nett
Frequently Questioned Answers
---
How to make an appointment?
To check the availability of our stringing slots, please click on the "Book" button.
You can also click on this link to book badminton stringing.
https://errbadmintonrestring.my/member/stringing-appointment/
When booking through our appointment system, you can choose to collect your racket on the spot or on the same day.
The color of the string and its corresponding price are indicated in our appointment system for all badminton stringing services.
Please make an appointment before coming so that we can provide you with the proper badminton stringing service.
Note: We accept walk-ins for badminton stringing, but please note that professional badminton stringing requires additional time. This is in accordance with our rules for providing professional stringing services. All members are required to book an appointment online before visiting our facility.