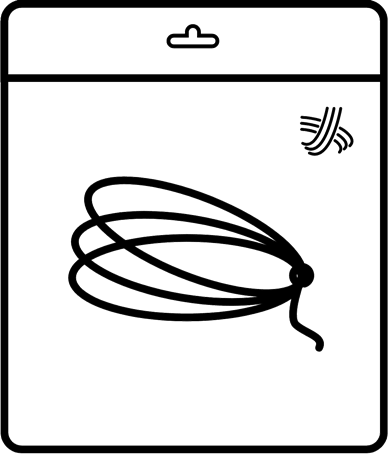 Maxbolt MBS 63 Badminton String Review in JB Malaysia
By ERR Badminton Stringing
Maxbolt MBS 63 badminton restring is one of the thinnest strings offered by Maxbolt.
Welcome to
Maxbolt MBS 63 String Review by ERR Badminton Stringing Johor Bahru (JB)
This string gauge is 0.63mm, and it is useful for use on badminton rackets with low tension capacity. We will explain more about what low tension capacity means for a racket later. Maxbot MBS63 badminton restring is an excellent choice for players of all levels.
Review from Eric: You can feel a strong repulsion when restringing at 23-26 lbs. The good thing is that the repulsion is strong, but the feel is not too stiff even when pulled at high tension.
Moreover, this Maxbolt MBS 63 racket restring is suitable for all players who like to play defensively, and the string can be strung between 24-26 lbs.
However, the following are the results of the Maxbot MBS 63 badminton restring experiment DT test at 26lbs.
First day: 53 – 56 DT
Second day: 51 to 53 DT
Third day: 46 to 49 DT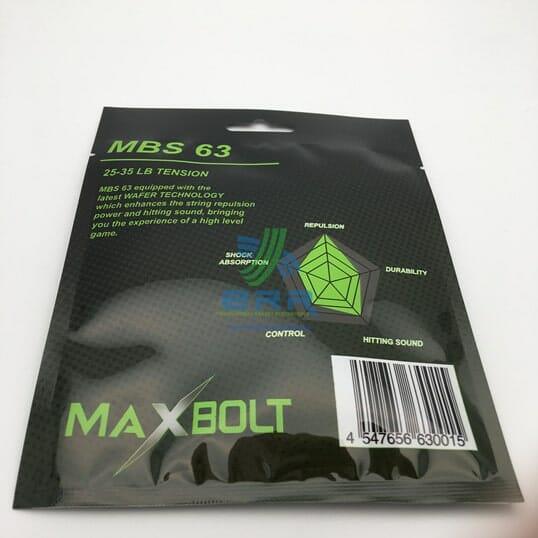 Maxbolt MBS 63 Badminton Stringing in Taman Mount Austin JB Malaysia
If you have not played badminton for more than 2 to 5 years, or if your racket is older than that, it is likely that your badminton racket technology is outdated. How do we know this? You can check your badminton racket and you will find maximum tension engraved on it, especially if it is a Yonex racket. For example, it may say 16-22 lbs or 19-24 lbs.
If you cannot find the engraving of the maximum tension on your Yonex racket, it is likely that the racket is old. Fortunately, Maxbolt MBS 63 racket restring is suitable for these types of rackets and can help you feel the repulsion and power again on your old badminton racket.
Most old rackets combined with Maxbolt MBS 63 string can become more powerful and have greater repulsion. Additionally, the Maxbolt MBS 63 racket restring can be adjusted by tension to suit players of all levels. Do not assume that spending money on expensive strings like Aerobite Boost will automatically make your racket perform better than restring it with Maxbolt MBS 63. Being expensive does not necessarily mean it is suitable for your racket or playing style.
Maxbolt MBS 63 Manufacturer Description
Specifications
Repulsion – 10
Durability – 6
Control – 7
Hitting Sound – 8
Shock Absorption – 6
Gauge: 0.63mm
Maxbolt's advanced technology provides supreme resilience and a crisp hitting sound with its 0.63mm gauge.
It is made of nylon multi-filament with patented high strength quarto-fiber wraps.
Made in Japan
Maxbolt MBS 63: Badminton Stringing Fees
Badminton Stringing Cost – RM40 ( String + Labour ) Nett
Frequently Questioned Answers
---
How to make an appointment?
To check the availability of our stringing slots, please click on the "Book" button.
You can also click on this link to book badminton stringing.
https://errbadmintonrestring.my/member/stringing-appointment/
When booking through our appointment system, you can choose to collect your racket on the spot or on the same day.
The color of the string and its corresponding price are indicated in our appointment system for all badminton stringing services.
Please make an appointment before coming so that we can provide you with the proper badminton stringing service.
Note: We accept walk-ins for badminton stringing, but please note that professional badminton stringing requires additional time. This is in accordance with our rules for providing professional stringing services. All members are required to book an appointment online before visiting our facility.