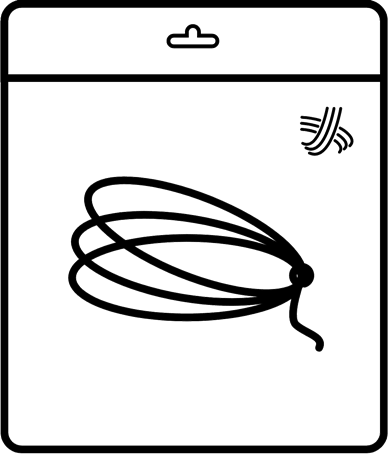 Yonex Nanogy 95 Badminton String Review in Johor Bahru (JB) Malaysia
By ERR Badminton Stringing
The Yonex Nanogy 95 string is made of a compound of Cup-Stack Carbon Nanotube.
Welcome to
Yonex Nanogy 95 String Review by ERR Badminton Stringing JB
Herewith is Nanogy 95 badminton restring review:-
Achieving great repulsion and high durability is easy with this string. It is best suited for players who are looking for a combination of speed and durability. If you want better durability and repulsion, then this is the string to try out. Despite its 0.69mm gauge, you can still feel the repulsion power when hitting the shuttle, especially during smashing.
This is ideal for players currently using BG80 who want more durability. NBG95 is best suited for these types of players. Overall, this string is suitable for players looking for both durability and repulsion.
Review by Eric: I usually string the Nanogy 95 at 27 lbs, and the feeling is medium-hard. The positive side is that it has good durability for me. The reason is simple: I love to string rackets for others but am too lazy to do it for myself…ha ha.
Generally, the Nanogy 95 racket performs at its best when strung at a tension between 24-28 lbs.
Below are the DT test results of the Yonex Nanogy 95 badminton restring experiment at 28 lbs.
First Day 67 – 61DT
Second Day 51 – 53DT
Third-Day 50 – 51DT
Yonex NBG95 String Review by ERR Badminton Restring JB
Normally, when restringing a Yonex Nanogy 95 racket, we suggest to our members string at a tension suitable for their strength and playing level. For beginners to high beginners, we suggest a tension of 22-25 lbs. We monitor their feedback and make tension adjustments during their next restring if necessary. In Malaysia, many players join badminton games through meetup groups. New members often find the Yonex Nanogy 95 string too thick to handle, as thick strings are difficult to manage.
Moreover, a thick string should not have a tension lower than 26 lbs, or the repulsion will be reduced. Therefore, these meetup group players usually request a tension of 26 lbs, which provides good repulsion and manageable racket handling. Members also agree that the string's durability is excellent, lasting for more than 6 months even with a loss of tension. The hitting sound is loud during smashing and the lob clears to reach the baseline. According to our stringing records, this string is the choice of training adult professionals and working adults.
Understanding the Tension Needs for NBG95
In summary, feedback from players suggests that the Yonex Nanogy 95 string is more durable, and the repulsion is suitable for their games and training, saving them costs on racket restring. The control is acceptable for netting and drop shots with a medium feel. To maintain the accuracy of the tension, we insist that all badminton restringing is done using a digital stringing machine. Our Yonex Protech 8 series stringing machine is calibrated every 6 months to ensure accuracy within +/- 0.05 lbs.
We also calibrate our stringing clamp to ensure it is adjusted accurately, as incorrect clamp tightness can affect string tension and cause damage. This is especially important for the Yonex Nanogy 95 string, which is thicker than others. We also check the racket grommets before stringing, as durability is a key feature of this string. All our badminton restringing is done according to internationally approved standards.
Yonex Nanogy 95 Manufacturer Description
Description
The Compound Cup-Stack Carbon Nanotube technology achieves great repulsion combined with high durability, making it ideal for players looking for both speed and durability.
Material:
MULTIFILAMENT / CS CARBON NANOTUBE
Length:
10m (33ft)
Gauge:
0.69mm
Key Properties:
Durability
Medium Feeling
Made in Japan
NBG95 Badminton Stringing Fees
Badminton Stringing Cost – RM50 ( String + Labour ) Nett
Frequently Questioned Answers
---
How to make an appointment?
To check the availability of our stringing slots, please click on the "Book" button.
You can also click on this link to book badminton stringing.
https://errbadmintonrestring.my/member/stringing-appointment/
When booking through our appointment system, you can choose to collect your racket on the spot or on the same day.
The color of the string and its corresponding price are indicated in our appointment system for all badminton stringing services.
Please make an appointment before coming so that we can provide you with the proper badminton stringing service.
Note: We accept walk-ins for badminton stringing, but please note that professional badminton stringing requires additional time. This is in accordance with our rules for providing professional stringing services. All members are required to book an appointment online before visiting our facility.