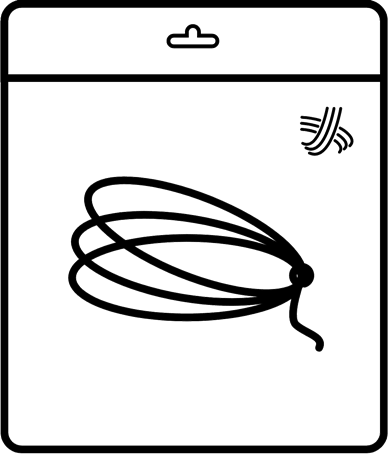 Yonex Nanogy 99 Badminton String Review in Johor Bahru (JB) Malaysia
By ERR Badminton Stringing
This is a Nanogy 99 badminton restring review by ERR Racket Restring Johor Bahru Malaysia.
Welcome to
Yonex Nanogy 99 String Review by ERR Badminton Stringing Johor Bahru
First and foremost, Yonex NBG99 is part of Yonex's thick string series. This string is capable of providing medium repulsion and high control, making it ideal for players who enjoy playing an attacking game. Additionally, its durability and control are also impressive.
Despite its gauge thickness of 0.69mm, the Yonex NBG99 can still deliver the necessary repulsion. We typically advise our members to string their racquets at a tension of at least 25 lbs. This is because higher tension levels above 25 lbs provide the best combination of high repulsion and control.
Review by Eric: The durability is good when the string is restrung at 28 lbs. As for control, I find it perfect for my playing style. Likewise, I feel that it provides a good balance for my smashing and netting with my Astrox 99.
Below are Yonex Nanogy 99 badminton restring experiment DT tests at 28 lbs:
First Day 62 – 61DT
Second Day 51 – 54DT
Third-Day 43 – 48DT
YONEX NBG99 STRING REVIEW BY ERR BADMINTON RESTRING JB
By the way, we received feedback from a leisure badminton player who found that the Nanogy 99 string offers good control, especially when performing netting and drop shots. The feel of the string is medium, and the hitting sound is excellent when smashing and lobbing. In terms of durability, the string can last for 3 months when used three times a week. Additionally, the tension drop is much slower than with BG65.
Out of curiosity, the player tried the same racket model with different tensions of 24 lbs and 27 lbs. With the tension at 24 lbs, he experienced no repulsion and found the feel to be too soft, with the hitting sound not living up to its rating of "8" as stated. As for the tension at 27 lbs, he felt very comfortable playing with it. He found that the control, hitting sound, and repulsion were all up to his satisfaction, confirming that the NBG99 string should be strung at a higher tension for better results.
As a rule, we add 10% pre-stretch to the horizontal string when doing a Yonex Nanogy 99 badminton restring to improve the hitting feel for our members. Lastly, this stringing method is suitable for hard smashers and players who prefer to control their games.
CONSULT WITH OUR CERTIFIED STRINGER
Finally, most players consult with our Certified Stringer, Mr. Eric Chuar, before sending their rackets over for restringing. However, if you are not a member or have no experience or knowledge of strings, do not worry. Never choose a string based solely on price. Always choose the right string to suit your playing style. There are always cheaper restringing options available for both thin and thick strings to suit your preferences. Sometimes, newcomers have had bad experiences when getting their rackets restrung at other shops. They may have paid a higher price but did not receive quality strings, resulting in a poor playing experience.
However, after coming to us for restringing, they realize they can choose the right string, and we advise them on which type and brand of the string will suit them best. Lastly, our prices are always reasonable, and we focus on maintaining a high standard of badminton restringing rather than solely making a profit. Additionally, we always share and advise our members when we have new information or knowledge regarding racket restringing.
Yonex Nanogy 99 Manufacturer Description
Description
The YONEX original rough braided fiber and special nylon coating provide maximum grip on the shuttle, enhancing hairpin net shots and cuts.
Material:
HIGH-INTENSITY MULTIFILAMENT NYLON
Length:
10m (33 ft)
Gauge:
0.69mm
Key Properties:
Control
Medium Feeling
Made in Japan
NBG99 Badminton Stringing Fees
Badminton Stringing Cost – RM50 ( String + Labour ) Nett
Frequently Questioned Answers
---
How to make an appointment?
To check the availability of our stringing slots, please click on the "Book" button.
You can also click on this link to book badminton stringing.
https://errbadmintonrestring.my/member/stringing-appointment/
When booking through our appointment system, you can choose to collect your racket on the spot or on the same day.
The color of the string and its corresponding price are indicated in our appointment system for all badminton stringing services.
Please make an appointment before coming so that we can provide you with the proper badminton stringing service.
Note: We accept walk-ins for badminton stringing, but please note that professional badminton stringing requires additional time. This is in accordance with our rules for providing professional stringing services. All members are required to book an appointment online before visiting our facility.