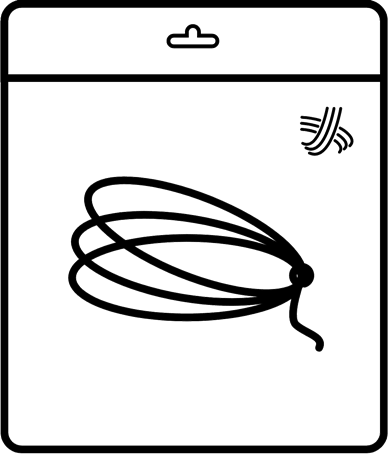 Prokennex PU200 PU Grip Review in Kuala Lumpur (KL)
By ERR Badminton Stringing
The Pro Kennex Badminton grip PU200 is a cushioned badminton grip tape that is suitable for players of all levels.
Welcome to
ProKennex Badminton Grip PU200 by ERR Badminton KL Malaysia
The Pro Kennex PU 200 badminton grip tape comes with a 0.9mm cushion on the surface and a tattoo design. Additionally, this grip is suitable for Yonex rackets and all grip sizes of badminton rackets.
Review from Eric: The thickness of this PU badminton grip is just right for me. The quality is better than Fleet and Apacs. It is suitable for all my high-beginner students to use.
The Pro Kennex Badminton Grip PU200 is mainly sold to players who have sweaty palms.
The Pro Kennex Badminton Grip PU200 comes with fast-drying material, and all competitive players love this grip because the thickness is just right.
PU Badminton Grip in Setiawangsa KL
Although a clean grip may not help you win the game, a badminton grip tape that is clean and neatly wrapped can at least ensure you have healthy palms.
Moreover, the Pro Kennex Badminton Grip PU200 can help protect your palm during your badminton game, and it is suitable for players who prefer medium-thickness grips. All badminton grip tapes are similar, only differing in the brand. However, which one can provide better racket security when facing sweat on your palm?
Some badminton players may need to change their grip before each game to ensure they have a dry grip and can perform well on the court.
ProKennex PU200 Badminton Grip by ERR Badminton Stringing KL
If the PU badminton grip tape can help secure your sweaty palm during the game, it means it can be helpful. A good badminton grip tape can make players feel confident during the game and perform any skill on the court, such as smashing and lobbing.
The Pro Kennex Badminton Grip Tape PU200 is designed to help players control their game with their fingers. It provides a soft cushion that protects the whole palm, making players feel confident to perform any type of skill on the badminton court.
Description of ProKennex PU200 Badminton Grip
Brand: Prokennex Cushion Badminton PU Grip
Model: PU200
Description: High PU Grip, Soft Comfortable, Excellent Dry Fast & Durability
Suitable For: Leisure, Professional, Competitive, High-Level Player
Color: Black, Orange, Red, Pink, Blue, Green, Citrus Green
Width: 25mm
Length: 1200mm
Thickness: 0.90mm
Material: Polyurethane ( Ultra Soft Feeling)
Where to buy badminton grip?
Visit Shopee online store to purchase!
https://shopee.my/racketrestringerr
Frequently Questions and Answers
Can I self-collect it?
Unfortunately, we are unable to offer self-collection at this time as our stringing and coaching schedule is very full.
At the moment, we are primarily focused on providing professional badminton stringing services, and selling grips is just one aspect of our stringing offerings.