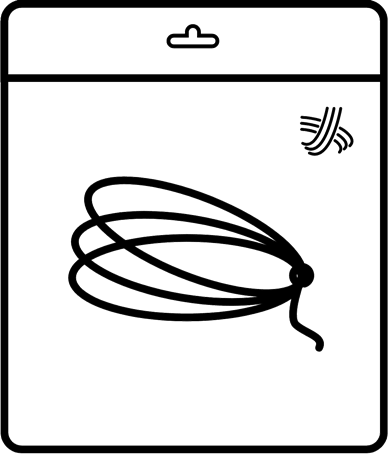 ProKennex PU330 PU Grip Review in Kuala Lumpur (KL)
By ERR Badminton Stringing
The ProKennex PU330 Badminton grip is known as one of the best soft and comfortable grips used in badminton by all competitive players.
Welcome to
ProKennex PU Badminton Grip PU330 by ERR Badminton in KL
The ProKennex PU 330 badminton grip comes with a cushioned surface and a tattoo design. Additionally, the 1.10mm thickness is just right for covering a player's sweaty palms, whether they have small or larger-sized hands.
Review from Eric: This PU badminton grip can last for at least one month for my daily coaching sessions of 4-6 hours a day, and the feel is great when performing control shots.
The ProKennex Badminton Grip is mainly sold in Kuala Lumpur (KL) for all competitive players who love high-quality equipment. The grip provides a comfortable zone to protect the palm of high-level badminton players. Some players may not prefer a thicker grip as it may make it difficult for them to control their skills during games.
ProKennex PU330 Badminton Grip in Kuala Lumpur (KL)
Even though the grip is not the main factor that can make you make mistakes on the court, having a good badminton grip can improve your performance in every skill. ProKennex badminton grip always strives to provide the best for players who are truly passionate about badminton.
The ProKennex Badminton grip is able to meet the high demands of badminton training and games, fulfilling a high standard of grip quality. Imagine if you spend a lot of money on a grip, but the quality is subpar. You may find that the grip is not suitable for your daily use, and some players never change their grip from the day they start using it.
The badminton grip can become smelly and can cause bacterial infections, especially for kids. Although the badminton grip is in our hands, there is a possibility that it can go into our mouths when we wipe our sweat during the game.
ProKennex PU330 Badminton Grip by ERR Badminton Stringing KL
This is a common issue we face in the market. Leisure players may have many rackets but lack the knowledge of how to take good care of them. Some players bring their rackets to us for restringing services, and we can often determine if they are experienced or leisurely players by the condition of their rackets.
Sometimes, we find that their badminton grip is completely damaged but they haven't changed it. In the end, our certified stringer will either change it for them or remove the grip before performing the restringing. The main purpose of ProKennex Badminton grip is to provide a high-quality grip for players who frequently change their grips and are looking for a superior product.
Description of ProKennex PU330 Badminton Grip
Brand: ProKennex
Prokennex Strong Cushion
Model: PU330
Description: High PU Grip, Super Comfortable, Excellent Dry Fast & Durability
Suitable For: Leisure, Professional, Competitive, High-Level Player
Color: Black, Orange, Red, Pink, Yellow, Blue, Green
Width : 25mmLength : 1200mm
Thickness: 1.10mm
Material: Polyurethane ( Ultra Soft & Tattoo Grip )
Made in USA
Where to buy badminton grip?
Visit Shopee online store to purchase!
https://shopee.my/racketrestringerr
Frequently Questions and Answers
Can I self-collect it?
Unfortunately, we are unable to offer self-collection at this time as our stringing and coaching schedule is very full.
At the moment, we are primarily focused on providing professional badminton stringing services, and selling grips is just one aspect of our stringing offerings.