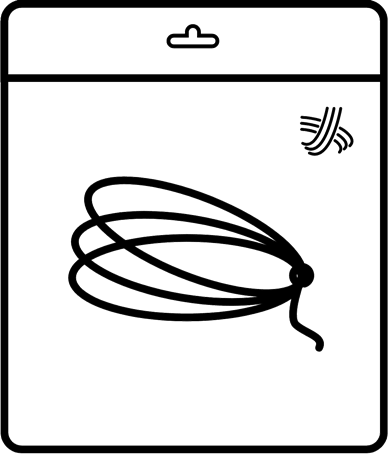 Prokennex Badminton Overgrip T903 Review in Kuala Lumpur (KL)
By ERR Badminton Stringing
The ProKennex T903 Badminton overgrip is one of the famous overgrips from Prokennex USA. This badminton overgrip is suitable for players who prefer a thin grip but with a tacky feel.
Welcome to
ProKennex Badminton Overgrip T903 by ERR Badminton Kuala Lumpur KL
Pro Kennex badminton overgrip is designed for high-level competitive badminton players. With its new material, this badminton overgrip can help you fully secure palm control and improve your skills in your badminton game.
Most higher-level badminton players prefer using an overgrip because they don't want to remove the original grip and lose thickness, so they wrap the Pro Kennex overgrip on the surface. Some players don't prefer a thicker grip because it can make it difficult to control their skills during games.
Badminton Overgrip Kuala Lumpur Taman Melati
With its new technology, Prokennex badminton overgrip dries fast and cushions the grip, helping players extend the usage and last longer. The ProKennex badminton overgrip is customized for players who love a tacky feel and secure grip on their fingers, which helps them to achieve better control in their games.
This grip can cover the needs of high-demand badminton players who frequently change their grips, and the new fast-dry technology can help all players save money in their badminton careers.
The overgrip is ideal for players who prefer a thin grip, like the popular Yonex AC102 overgrip. The quality of the badminton overgrip is critical as it can impact your game, and the grip must be anti-slip to avoid any issues.
Overgrip for Badminton by ERR Badminton Stringing KL
Leisure badminton players often prefer to use overgrips as they are easy to wrap and won't damage the original grip handle. The benefit of using ProKennex badminton overgrip is that it offers higher quality, with a tacky and wet feel that helps all badminton players to play securely and enjoy their game.
Most badminton overgrips have a lifetime of a maximum of 3-4 games of 2 hours each and need to be changed when they become dirty, slippery, and smelly, especially for competitive players. Pro Kennex Badminton overgrip can last at least 6-8 games, which is longer compared to other overgrips after being tested.
However, Prokennex, a well-known brand from England, is considered the world's no.1 badminton grip in terms of quality. After using Karakal grip, trying other brands will definitely show a difference. The special thing about the T903 grip is its tacky surface and breathable design.
Description of Prokennex Badminton Overgrip T903
Brand: Prokennex Thick & Tacky Badminton Over Grip
Model: T903
Description: Thick & good cushioning, softer & tacky feel on grip
Suitable For: Leisure, Professional, Competitive, High-Level Player
Color: Dark Purple, Bright Orange, White, Citrus Yellow, Wine Red, Deep Blue, Powder Pink, Cool Black
Width: 25mm
Length: 1200mm
Thickness: 0.72mm
Material: Polyurethane ( Ultra Soft & Tacky )
Color Available:
Black, White, Yellow, Orange, Green
Where to buy badminton grip?
Visit Shopee online store to purchase!
https://shopee.my/racketrestringerr
Frequently Questions and Answers
Can I self-collect it?
Unfortunately, we are unable to offer self-collection at this time as our stringing and coaching schedule is very full.
At the moment, we are primarily focused on providing professional badminton stringing services, and selling grips is just one aspect of our stringing offerings.