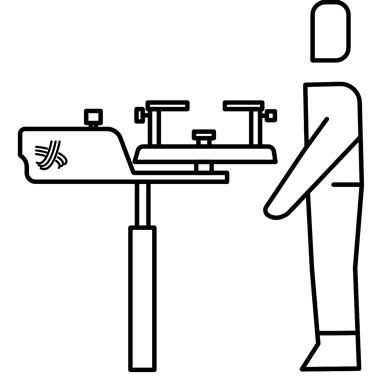 String Types
By ERR Badminton Restring Kuala Lumpur (KL) Malaysia
Welcome to
String Types for Stringing in Malaysia
Welcome to ERR Badminton Restring, we understand that choosing the right badminton string is essential to enhancing your performance on the court, especially in Malaysia and Singapore. With a wide variety of string types available, it's important to know the key differences and benefits of each to find the perfect match for your playing style and skill level.
In this guide, our professional stringer will explore the various types of badminton strings we offer and provide recommendations based on your preferences and needs. We hope you enjoy your badminton stringing experience.
Durable Strings
Durable strings are designed to withstand rigorous play and minimize wear and tear. These strings are a great choice for players who value longevity and want to avoid frequent restringing. Some popular durable strings in our selection include:
Yonex BG65
Victor VBS-68
Li-Ning No. 1
Control Strings
Control strings are designed to provide enhanced control and precision for your shots. These strings offer excellent feel and touch, allowing you to place the shuttlecock exactly where you want it. Control strings are ideal for players who prioritize accuracy and placement. Some popular control strings in our selection include:
Yonex Nanogy 95
Victor VBS-63
Li-Ning No. 5
Power Strings
Power strings are engineered to generate more power in your smashes and drives. These strings offer high repulsion and energy transfer, giving you that extra boost when you need it. Power strings are ideal for aggressive players who want to maximize their offensive capabilities. Some popular power strings in our selection include:
Yonex BG80
Victor VBS-66N
Li-Ning No. 3
All-Around Strings
All-around strings are versatile and cater to a wide range of playing styles. These strings provide a good balance of power, control, and durability, making them suitable for players who want a well-rounded performance from their strings. Some popular all-around strings in our selection include:
Yonex BG66 Ultimax
Victor VBS-70
Li-Ning No. 7
String Tension Recommendations
The optimal string tension for your racket depends on your playing style and skill level. Here are some general recommendations:
Beginners: 18-22 lbs (8-10 kg) – Lower tension provides more power and is more forgiving on off-center shots.
Intermediate: 22-26 lbs (10-12 kg) – Medium tension offers a balance of power, control, and durability.
Advanced: 26-30 lbs (12-14 kg) – Higher tension provides greater control and precision but requires more skill to generate power.
Contact Us
If you need assistance in selecting the right string type for your badminton racket, our knowledgeable professional stringer at ERR Badminton Restring are here to help. Please feel free to find out our knowledgebase with any questions or concerns:
ERR Badminton Restring
G-0-3 PV6 Platinum Hill Condo,
No 3 Jalan Melati 3,
Taman Melati Utama 53100
Kuala Lumpur, Malaysia
Phone: +6 016 527 1599
Email: errenquiry0203@gmail.com
Let us help you find the perfect string type to elevate your badminton game!