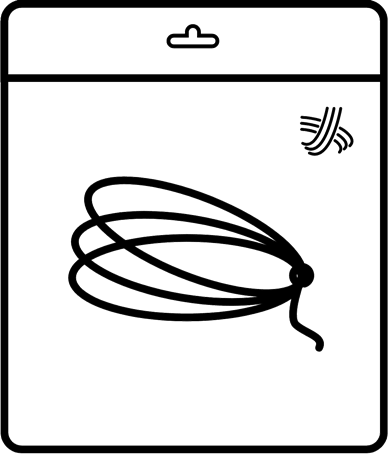 Victor VBS-68 Power Badminton String Review in Johor Bahru (JB)
By ERR Badminton Stringing
The Victor VBS-68 power badminton string is suitable for players who want more control.
Welcome to
Victor VBS-68 Power String Review by ERR Badminton Stringing JB
Here is a review of the Victor VBS-68 Power badminton string. For restringing with the VBS-68 Power badminton string, we will use a proper stringing method that focuses on the sweet spot to help the string maintain consistency.
Normally, we know that thicker strings like 0.68mm are more likely to snap open and not return to their original position. That's why we complete the stringing on the sweet spot first. Compared to BG80 Power, this string is about the same, but the hitting sound is slightly better than BG80 Power.
Review from Eric: The repulsion power and durability are good when restring at 26-28 lbs. The good thing is that this string is much softer compared to BG80 and not as stiff. If you are used to playing with BG80, you will feel more comfortable using this string.
However, below are the results of the Victor VBS-68 Power badminton restringing experiment's DT test at 28 lbs.
First day: 54 – 56 DT
Second day: 51 to 52 DT
Third day: 58 to 50 DT
Victor VBS-68 Power Badminton Stringing in Johor Jaya JB
This type of thicker string normally suits players who have good physical strength and want longer durability. Why? Imagine if you have a lot of physical strength and you choose a thinner string like BG66UM. You might break the string after just a few games and waste money on having to restring it again.
This is why players with good physical strength and fast swing prefer thicker strings. Firstly, thicker strings last longer. Secondly, the thicker string provides the same tension, resulting in more powerful shots. If a player with a fast swing and stroke uses a thinner string, they might find it difficult to control their shots. However, the important thing is that they might break the string often.
The Victor VBS-68 Power badminton string is considered a thicker type of string. When a member requests a stringing service, we always double-check their current level and playing style before giving advice. We don't blindly follow their requests and string the racket for them. We have found that most players are unsure about what type of string is suitable for them. Unless the player is at an advanced level or above, they usually don't know what they need.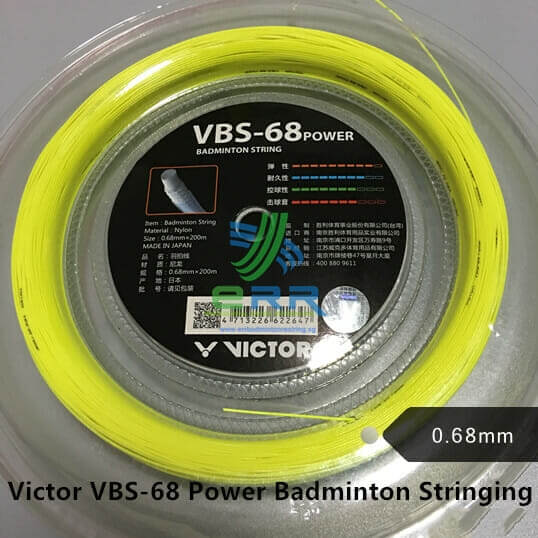 Badminton Stringing at Taman Desa Jaya Johor Bahru
Especially when we receive badminton rackets from new members, most of them are from Jurong West. They tell us that they are looking for badminton restringing services in the Boon Lay area and that they used to go to shops for restringing. However, they mainly consider the price before deciding on the brand of the string.
This is because everything is expensive in shops, and they are concerned about pricing. A good player chooses the right string to improve their stroke, but because of the high cost, they are not able to get a good quality string for their stringing services. Is it worth it? This is why we are always concerned about providing our members with the highest quality strings for their restringing services.
Our stringing machine is focused on the highest specifications of the world's number one stringing machine, the Yonex Protech 8 Series. All of our tension heads and clamps are sent for calibration every six months to ensure accuracy within our tolerance.
Victor VBS-68 Power Manufacturer Description
Specifications
Control – 7
Durability – 8
Repulsion power – 9
Hitting sound – 7
Gauge: 0.68mm
The Victor VBS-68P (Power) badminton string features a high-strength multifilament nylon core that is tightly woven with high-tenacity "Vectran" fiber, providing an incredible hitting sensation that is perfect for offensive players. This string is categorized under "CONTROL" in the VBS range.
It's made retainers the string feel.
Made in Japan
Victor VBS-68 Power Badminton Stringing Fees
Badminton Stringing Cost – RM40 ( String + Labour ) Nett
Frequently Questioned Answers
---
How to make an appointment?
To check the availability of our stringing slots, please click on the "Book" button.
You can also click on this link to book badminton stringing.
https://errbadmintonrestring.my/member/stringing-appointment/
When booking through our appointment system, you can choose to collect your racket on the spot or on the same day.
The color of the string and its corresponding price are indicated in our appointment system for all badminton stringing services.
Please make an appointment before coming so that we can provide you with the proper badminton stringing service.
Note: We accept walk-ins for badminton stringing, but please note that professional badminton stringing requires additional time. This is in accordance with our rules for providing professional stringing services. All members are required to book an appointment online before visiting our facility.