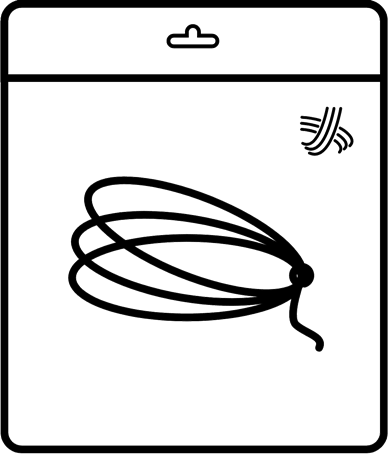 Ashaway Zymax 62 Fire String Review in JB Malaysia
By ERR Badminton Stringing
Zymax 62 Fire is one of the thinnest strings from Ashaway USA. In addition, its crisp sound has attracted the younger generation, and it has good repulsion power with a string diameter of only 0.62mm.
Welcome to
Ashaway Zymax 62 Fire Premium String Review
The manufacturer of Zymax 62 badminton string is from the USA, which is not commonly known since most people are familiar with string makers from China, Japan, and Taiwan. However, if you try the Zymax 62 Fire badminton restring, you will notice that it is different from other strings. It is stiffer compared to other thin strings, giving it a unique feel.
Review from Eric: I find that Zymax 62 Fire is good for my leisure doubles game at 27 lbs. The string bed feels stiffer compared to the Aerosonic string, but the hitting sound is excellent.
However, below are the results of a Zymax 62 Fire USA badminton restring experiment with DT test at 27lbs.
First day: 57 – 59 DT
Second day: 55 to 57 DT
Third day: 52 to 54 DT
Ashaway Zymax 62 Fire near Desa Tebrau & Johor Jaya
You've probably asked yourself, "What's the best badminton string for power and control?" Allow us to introduce the Ashaway Zymax 66 Fire Power. We have the most heartfelt ashaway zymax 66 fire power review you'll ever read. It's not just a string; it's a revolution—a perfect blend of tension and durability that brings your racket to life.
Ashaway Zymax 62 Fire is a high-performance badminton string known for its exceptional power and durability. This string, manufactured by Ashaway, a renowned brand in the badminton industry, is specifically designed to optimize the performance of professional players. With its thin 0.62mm gauge, Zymax 62 Fire offers excellent repulsion and control, allowing players to deliver powerful shots with precision. Additionally, its unique ZyWeave technology enhances durability by increasing strength and minimizing string movement. Ashaway Zymax 62 Fire is favored by many top-ranked players who rely on its outstanding performance to dominate the court and achieve remarkable results in various professional badminton tournaments worldwide.
Ashaway Zymax 62 Fire near Desa Tebrau & Johor Jaya
If you are considering the Zymax 62 Fire racket restring, there are a few things to clarify before making your choice. If you prioritize repulsion over control, then this is the right string for you. Thinner strings actually provide more repulsion, making them suitable for players who need more of it. However, some players, especially leisure players, may not understand the importance of string thickness and may choose a string based solely on its name.
For example, many people know their own weak points but lack the correct knowledge to address them. They might see a string with a name like "BG80 POWER" and assume that choosing it will enhance their power, but this is not necessarily true. Similarly, with Zymax 62 Fire, it's important to understand that the string provides more repulsion rather than power. So, if you're looking to improve your repulsion, Zymax 62 Fire would be a good choice. Ashaway Zymax 62 Fire is a high-performance badminton string known for its exceptional durability and control.
When considering a Zymax 62 Fire racket restring, it's important to pay attention to the string's thickness. Thinner strings, when strung at certain medium tensions, provide more repulsion, whereas thicker strings provide more control when set at higher tensions. So, it's essential to choose the right thickness and tension combination based on your needs and playing style.
If you have any issues with setting the tension on this string, please don't hesitate to contact our Certified Stringer, Mr. Eric, for a quick check. Mr. Eric is also a qualified badminton coach in Malaysia and can provide expert advice and assistance with your racket stringing needs.
Ashaway Zymax 62 Fire – Manufacturer Description
Specifications
Control – 10
Durability – 9.5
Repulsion power – 10
Tension Stability – 10
Gauge: 0.62mm
Stringing tension:
ZyMax 62 Fire:
up to 30 lbs (13.5 kgs)
Made in USA
Ashaway Zymax 62 Fire Badminton Stringing Fees
Badminton Stringing Cost – RM40 ( String + Labour ) Nett
Frequently Questioned Answers
---
How to make an appointment?
To check the availability of our stringing slots, please click on the "Book" button.
You can also click on this link to book for badminton stringing.
https://errbadmintonrestring.my/member/stringing-appointment/
When booking through our appointment system, you can choose to collect your racket on the spot or on the same day.
The color of the string and its corresponding price are indicated in our appointment system for all badminton stringing services.
Please make an appointment before coming so that we can provide you with the proper badminton stringing service.
Note: We accept walk-ins for badminton stringing, but please note that professional badminton stringing requires additional time. This is in accordance with our rules for providing professional stringing services. All members are required to book an appointment online before visiting our facility.