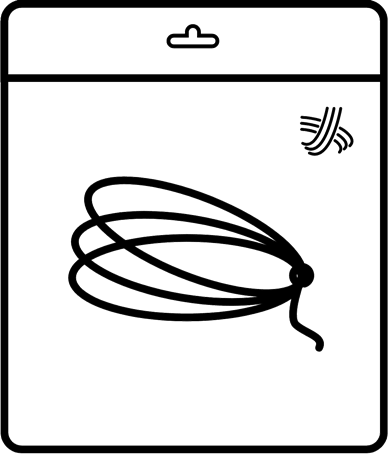 Yonex BG Aerosonic Badminton String Review in Kuala Lumpur (KL) Malaysia
By ERR Badminton Stringing
This Yonex BG Aerosonic badminton string is one of the thinnest strings in the Yonex string series.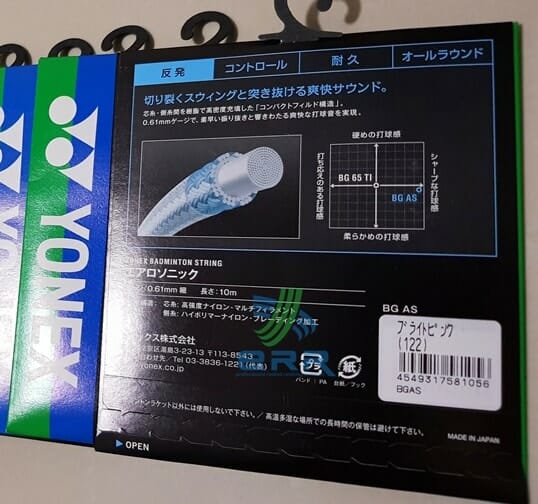 Welcome to
Yonex Aerosonic String Review by ERR Badminton Stringing KL
BG Aerosonic Racket stringing review:-
This BG Aerosonic badminton string has been selling very well in Malaysia due to its high repulsion and satisfying hitting sound. It has attracted a lot of badminton lovers, especially those who play doubles. With a string diameter of only 0.61mm, it is the second thinnest string in the world, with Kizuna's Z58 being the thinnest.
Initially, we ran a promotion for our members, where we only charged for the cost of the BG Aerosonic badminton strings and did not charge for labor during restringing. This allowed our members to try out the difference when using the BG Aerosonic badminton string on their rackets, and they were able to feel and hear the difference when playing.
Review from Eric: The repulsion is good when the string is strung at 28 lbs, and the sound produced during smashing is loud.
The BG Aerosonic badminton string is most suitable for people who love high repulsion during their doubles badminton games, especially when it is strung between 24-26 lbs.
For example, during an experiment, the BG Aerosonic badminton string was strung at 27 lbs as shown below:
First Day 40 – 44 DT
Second Day 36 –39 DT
Third-Day 34—37DT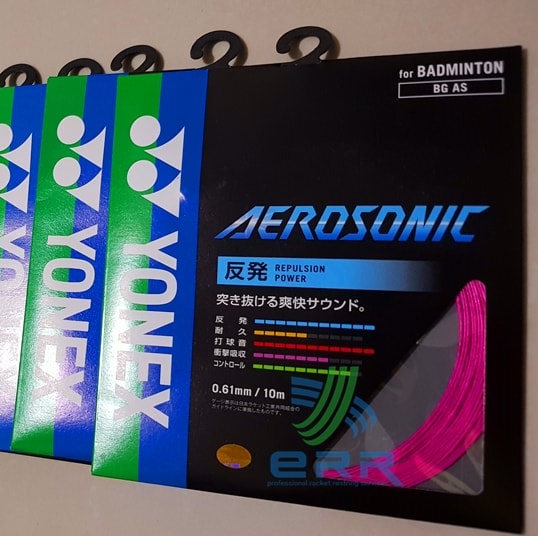 Review of BG Aerosonic Badminton String by ERR Badminton Restring
We have received positive feedback regarding the BG Aerosonic badminton string, with many intermediate players claiming that it provides excellent repulsion power for pushing and smashing. Lobbing from the baseline is also much easier and requires less strength compared to BG66 Ultimax. The BG Aerosonic string is suitable for beginners and advanced players alike, with the tension needing to be adjusted accordingly. For beginners and leisure players, the tension should be between 24 to 26 lbs, while advanced players who prefer a more controlled game should set the tension between 27 to 29 lbs.
The strings are imported from Japan, which is one of the reasons why many badminton players love them. Additionally, when the strings are hit, they produce a satisfying sound that resembles hitting the "sweet spot," which provides players with a great sense of satisfaction. Our BG Aerosonic racket stringing service provides high repulsion for all levels of players. If you have any doubts about the tension or any other matter regarding racket restringing, you can always consult our Certified Stringer, Mr. Eric, who is also a qualified badminton coach in Malaysia.
Manufacturer Description of BG Aerosonic Badminton String
Specifications
Control – 9
Durability – 5
Repulsion power – 11
Shock absorption – 7
Hitting sound – 11
Description: Experience an exhilarating and powerful sound as you shred through the air with the world's thinnest string. It's perfect for players seeking high repulsion and a hard-hitting sound.
Material: High-Intensity Nylon Multifilament
High Polymer Braided Nylon
Length: 10m (33 ft)
Gauge: 0.61mm
Key Properties:
High Repulsion
Medium Feeling
The high-intensity nylon core of this string provides greater durability than normal nylon, while the high-polymer nylon outer layer delivers a sharp feeling and high repulsion, resulting in exceptional all-around performance from an extra-fine string.
The highly packed resin between the core and outer string removes gaps between them, resulting in an ultra-fine gauge and incredible strength.
BG Aerosonic Badminton Stringing Fees
Kindly refer to our String List for pricing
Frequently Questioned Answers
---
How to Make an Appointment?
To view our stringing schedule, please click the 'Book Now' button.
You can also directly book badminton racquet stringing services through the following link: Click Here to Book
In our online booking system, you can choose the option for immediate or same-day racquet pickup.
The booking interface will display the colors of various strings as well as the corresponding price information.
To provide a more professional service, it is recommended that you make an appointment in advance.
Things to Note:
We also accept stringing requests from walk-in customers, but this will require additional processing time. Therefore, it's recommended that you make an online appointment before coming to the store.