Badminton string Quick Guidance
Features: High Repulsion Power
Gauge Thickness: 0.65mm
Colors Available: Multiple
Stringing Cost: RM45 Nett
Short Description:The Li-Ning No.1 is extensively used by top international players. It is a super thin badminton string with a diameter of 0.65mm, providing industry-leading repulsion power and crisp, clear hitting sounds.
ERR Master Stringer Reviews
Get your Li-Ning No.1 badminton restring done by ERR badminton restring. This badminton string is well-known and used by many international players, such as Fu Hai Feng. For a full review, click here.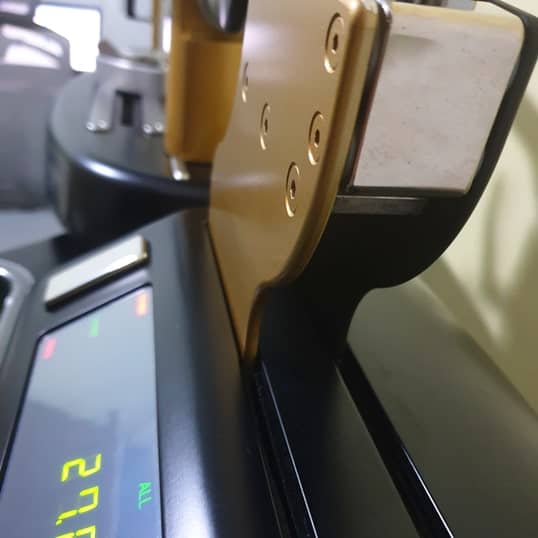 ERR Badminton Stringing Machine Info
Our stringing machine always maintains the highest accuracy to provide the best professional racquet stringing services.
Stringing Machines: Japan Yonex Protech 8 Series
Machine Tension Head Status: Calibrated Half-Yearly by ISO/IEC17025 SAC Laboratory
Calibration Certificate Traceability: NIST (National or International Standard)
Machine Clamp Tightness: Calibrated by ISO/IEC17025 SAC Laboratory
Stringing Tools: Full Sets of Yonex stringing tools
ERR Badminton Stringer Background
In addition to stringing qualifications, our stringer has a deep understanding of badminton foundation development, allowing them to better understand the unique needs of each individual player. Find more about Badminton Coach Info.
Regularly perform badminton stringing for current National Players
Regularly perform stringing for current athletes from Sports Schools
16 years of real badminton stringing experience since 2007.
Our professional stringer has 16 years of experience in coaching badminton.
CRSF Certified Stringer
CRSF Master Racquet Technician
CRSF Professional Racquet Advisor
USRSA Certified Stringer
USRSA Master Racquet Technician
USRSA Professional Racquet Advisor
Professional Stringer
Professional Tournament Stringer
Badminton Stringing Location & Information
To book an appointment for stringing, kindly refer to our "How to book" page for more information.
We are located at 17, Jalan Permatang 5, Taman Desa Jaya, 2nd floor 81100 Johor Bahru, Johor, Malaysia ERR Badminton Stringing Johor Bahru (JB).
For common questions before stringing, you may refer to our "Common FAQ" page.
Important Notice: We accept walk-ins for badminton stringing, but please note that professional badminton stringing requires additional time. This is in accordance with our rules for providing professional stringing services. All members are required to book an appointment online before visiting our facility.