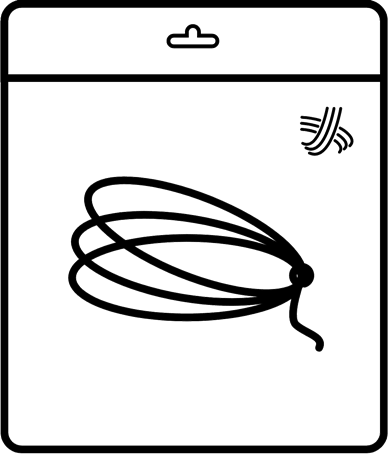 Yonex BG66 Brilliant Badminton String Review in Johor Bahru (JB) Malaysia
By ERR Badminton Stringing
Here is a review of the BG66 Brilliant badminton stringing by ERR Badminton Restring in Johor Bahru (JB), Malaysia.
Welcome to
Yonex BG66 Brilliant String Review by ERR Badminton Stringing JB
For a start, herewith is the bg66 Brilliant string review:-
Firstly, the Yonex BG66 Brilliant badminton string was launched in 2019. It is a very new string that has been tested by many national and international professional players. We can see many videos of this string on platforms like YouTube and Facebook. Most of these videos feature players from the Indonesian national team, ex-national player Taufik Hidayat, current singles player Ginting, men's doubles player Kevin Sanjaya, and badminton coaches, among others.
But, does this string suit your needs? After testing, it was found that this string provides longer durability and power compared to BG66 Ultimax. However, there are some pros and cons, which will be explained further.
Review by Eric:- I have used the BG66 Brilliant string with a tension of 26lbs for my leisure games. I feel that the repulsion is excellent, especially when performing a smash, as I can make firmer contact.
Below are the DT test results for BG66 Brilliant badminton stringing experiments conducted at 26 lbs.
First Day 52 – 57DT
Second Day 51 – 54DT
Third-Day 50 – 52DT
Is the Yonex BG66 Brilliant a good choice for stringing your racket?
Some players may be aware that before BG66 Brilliant badminton string, there were other well-known strings such as BG66, BG66 Ultimax, and BG66 Force. If you're sending your racket for badminton stringing, how do you choose the right string? For example, if you choose BG66 Brilliant badminton stringing, you may feel that the repulsion is not as good as BG66 Ultimax. Why is this? The first thing to understand is that the string gauge is different between BG66 Brilliant (0.66mm), which is thicker, and BG66 Ultimax (0.65mm), which is thinner. Therefore, you may feel less repulsion if you previously used BG66 Ultimax.
However, in other cases, a member previously used to string BG66 Ultimax at 27 lbs and found it to be too soft on the stringbed. When they tried BG66 Brilliant stringing with proper stringing at the same tension, they found it to be better and liked it so much because it provided more control and power when hitting every shot. The answer is, if you usually use BG66 Ultimax and find the string too soft and bouncy, you should increase the tension to make it more controllable. BG66 Brilliant will be the right choice. However, just because the string packaging says "Brilliant" doesn't mean that using it will make you more strategic or brilliant. That's not the case.
Is the Yonex BG66 Brilliant a good choice for stringing your racket?
Yonex BG66 "Brilliant" is simply a label. Most packaging indicates labels like Titanium, Power, and Force, although the meaning is related to the string and not much else. The important thing is how you feel about the string. In some cases, competitive players with plenty of body strength need more repulsion and thus always choose BG66 Ultimax. However, this string is a bit too thin and breaks easily. These players are suitable for changing to BG66 Brilliant badminton string because the gauge is thicker and uses new technology lightweight braiding structure with a different pattern for more durability.
This string also provides more control and an excellent hitting sound similar to BG66 Ultimax. Is Yonex BG66 Brilliant suitable for beginner to intermediate players? Yes, in fact, the string has no level limit. If you feel the string is right for you and suits your playing style with good repulsion, sound, and durability, then you can choose it. If you are used to stringing BG66 Ultimax and want to try another string, give BG66UM and BG66BR a try as they only differ in gauge by 0.01mm.
Yonex BG66 Brilliant Badminton Stringing in Taman Desa Jaya
Many beginner and intermediate players believe that high tension means high level or high repulsion, but is this true? The answer is "NO." So how do you choose the right tension and string? Firstly, you must have a good understanding of your current level. You can't tell the stringer that you were a professional player or a very good player many years ago if that is not the case. By misleading the stringer, you miss the chance to have them help you choose the correct string and play better. The only person who suffers from this is yourself.
Don't waste your money telling people that you are good, only to end up with a string that doesn't suit you. Not only do you hurt yourself, but you also put your partner in a difficult position as you keep lifting half-court and lobbing half-court. Whose fault is that? If you blame others, you can say that the racket is not good, the string is not right, or the stringer is not good.
But in the end, you are the one who is not being honest. So please be fair to the stringer, and they will help you for sure. Be honest with the stringer, because you know yourself very well based on your fitness level and age, and choose the right tension. Additionally, if you have any doubts, you can let our certified stringer, Mr. Eric, know. Mr. Eric is also a badminton coach in Malaysia.
Yonex BG66 Brilliant Manufacturer Description
Description
This string offers a sharp impact and a great hitting sound. It features an engineered lightweight braiding structure that provides high repulsion power and an excellent hitting sound.
Material:
Construction
Core: High Polymer Nylon Multifilament
Outer: Special Braided High Polymer Nylon Fibre
Length:
10m (33 ft)
Gauge:
0.66mm / 22 GA.
Key Properties:
Repulsion Power
Medium Feeling
Made in Japan
YONEX Multifilament features a super-fine diameter for high durability and a soft feel on impact.
BG66 Brilliant Badminton Stringing Fees
Badminton Stringing Cost – RM48 ( String + Labour ) Nett
Frequently Questioned Answers
---
How to make an appointment?
To check the availability of our stringing slots, please click on the "Book" button.
You can also click on this link to book badminton stringing.
https://errbadmintonrestring.my/member/stringing-appointment/
When booking through our appointment system, you can choose to collect your racket on the spot or on the same day.
The color of the string and its corresponding price are indicated in our appointment system for all badminton stringing services.
Please make an appointment before coming so that we can provide you with the proper badminton stringing service.
Note: We accept walk-ins for badminton stringing, but please note that professional badminton stringing requires additional time. This is in accordance with our rules for providing professional stringing services. All members are required to book an appointment online before visiting our facility.