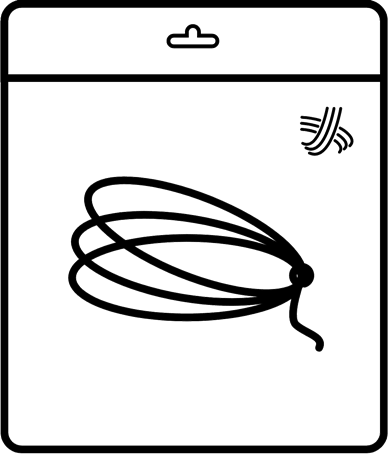 Gosen G-Tone 5 String Review in JB Malaysia
By ERR Badminton Stringing
Gosen G Tone 5 is one of the best strings for badminton restringing that can provide high repulsion from Gosen. Although the string is the same gauge as Yonex BG66 Ultimax, its cost is lower, and the hitting feel is different.
Welcome to
Gosen G-Tone 5 String Review by ERR Badminton Stringing in JB Malaysia
If you set Gosen G Tone 5 string at medium tension, such as 23 to 25lbs, you will feel its good repulsion. However, to choose the right tension for more repulsion and durability for this badminton racket restring, the proper stringing method is important. We believe that stringing your racket with G Tone 5 using the appropriate technique will provide you with a more comfortable hitting feel and clear shots.
Review from Eric: I can feel that the repulsion is good when the racket is restrung at 23 to 25lbs.
However, below are Gosen G Tone 5 badminton restring experiment DT test at 27lbs.
First day: 55 – 57 DT
Second day: 49 to 52 DT
Third day: 47 to 50 DT
Gosen G-Tone 5 String Feedback from Leisure Badminton Group
Not many people know that Gosen has been involved in the badminton racket sport for many years. However, some believe that the Gosen G Tone 5 string is not that popular because they seldom launch new products. But did you know that Gosen is one of the biggest OEM manufacturers in Japan? Many brands use Gosen's factory to manufacture their own brand of badminton racket strings.
If you see the G Tone 5 string, you might notice that it is similar to some other brands, right? If you were aware of this, then you know that this string is actually OEM'd by Gosen. Do you still remember when Gosen launched the badminton racket named Inferno a few years ago? Well, Gosen did not design that badminton racket themselves; they acquired the design from another source.
You can see that Gosen is always trying new things, but their designs are normal in this market. It's not just Gosen; other brands do the same thing. Therefore, it's normal to find other badminton racket strings that look similar to G-Tone 5. However, if you have any doubts, feel free to enquire with our certified stringer, Mr. Eric, with your ERR number. Mr. Eric is not only a certified badminton coach in Malaysia, but he is also an expert in professional stringing and can help clear any doubts you may have regarding badminton restringing.
Gosen G-Tone 5 – Manufacturer Description
Specifications
Soft Feeling – 6
Durability – 9
Power – 9.5
Spin – 9.5
Gauge: 0.65mm
It's here, GOSEN advanced technology provides supreme resilience and crisp hitting sound by 0.65mm Gauge.
Nylon multi-filament with patented high-strength quarto-fiber wraps.
Made in Japan
Gosen G-Tone 5 Badminton Stringing Fees
Badminton Stringing Cost – RM40 ( String + Labour ) Nett
Frequently Questioned Answers
---
How to make an appointment?
To check the availability of our stringing slots, please click on the "Book" button.
You can also click on this link to book for badminton stringing.
https://errbadmintonrestring.my/member/stringing-appointment/
When using our appointment system to book a badminton stringing service, you have the option to choose when you'd like to collect your racket – either immediately or on the same day.
The corresponding price and string color will be clearly displayed for you to see.
To ensure that we can provide you with the best possible service, we kindly request that you schedule an appointment in advance.
Note: We accept walk-ins for badminton stringing, but please note that professional badminton stringing requires additional time. This is in accordance with our rules for providing professional stringing services. All members are required to book an appointment online before visiting our facility.