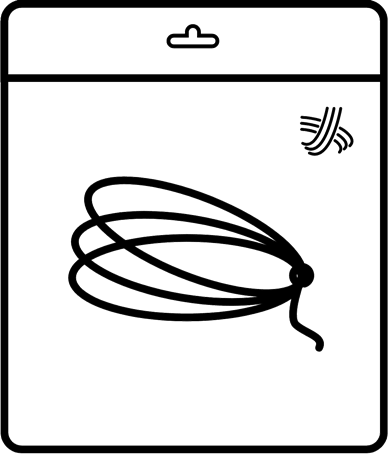 Karakal Love Badminton PU Grip KA681 Review in KL Malaysia
By ERR Badminton Stringing
Badminton players worldwide choose the Karakal KA681 Love PU Super Badminton grip as their go-to choice for superior performance. This grip is recognized as one of the world's best Super PU grips, hailing from England.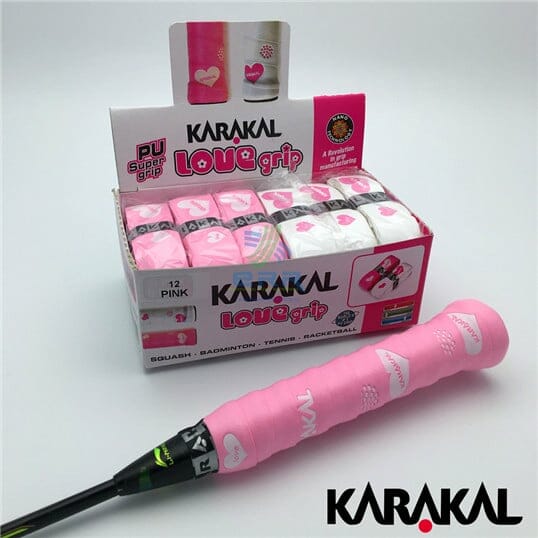 Welcome to
Karakal Badminton PU Love Grip KA681 by ERR Badminton KL Malaysia
The Karakal Love KA681 badminton grip is normally used by intermediate and advanced players who are attracted to its 'Nano Tech' formula. The grip surface features super absorbent technology, enhancing performance during your badminton game.
Review from Eric: This Karakal Love badminton grip can last for at least 4 months, even with frequent leisure play and coaching sessions every day.
The Karakal Love Badminton Grip is mainly sold in Malaysia and is a popular choice among competitive players who prefer Karakal brand grips. In summary, the Karakal Love Badminton Grip features a soft touch surface to protect the palm and provides a super tacky feel for better grip during play.
Karakal KA681 PU Love Grip in Malaysia Kuala Lumpur
Many leisure players don't consider changing their badminton grip when it becomes dirty or smelly, or after extended use. However, it's important to note that the grip can significantly impact playing performance, and bacteria from a smelly grip can easily make a person sick.
The smell can become overpowering just like wearing the same shirt for three days without washing it. Similarly, using a grip for a year or longer may render it unusable, but some players may choose to ignore this fact. Good players prioritize their personal hygiene and replace their grip when it's time to do so, but some leisure players may think that no one will notice the smell.
However, the stringer who restrings the racket will be aware, and your body will also feel the effects. Luckily, the Karakal KA681 Love badminton grip has a "Non-Slip" surface that utilizes advanced technology.
Karakal Love Grip KA681 by ERR Badminton Stringing SG
Additionally, the Karakal Love KA681 badminton grip features non-slip technology that helps players secure their palms during play. The grip has the same tacky feel as a typical PU super grip, but its durability is longer compared to a normal PU grip.
Most badminton grips available in online shops are of lower quality because manufacturers prioritize the seller's profits. If they don't produce lower-quality grips, sellers may not buy from them due to higher costs and lower profit margins. Ultimately, grip quality depends on what you pay for it. If you buy 5 and get 1 free, will you receive a good and long-lasting PU grip? Probably not.
Description of Karakal PU Super Grip KA681
Replacement Grip Soft Touch SRF Surface
Universal Length
KA681 SUPER PU GRIP
Features :
The Worlds #1 PU Super Grip
Replacement Grip
Non-Slip PU SRF Surface
Superior Absorbency
Soft Touch
Nullifies Vibration
Super Tacky
Universal Length
Self Adhesive
Made in England
Badminton Grip Tape Color Available:
Pink Love white Skin, White love Pink Skin
Where to buy badminton grip?
Visit Shopee online store to purchase!
https://shopee.my/racketrestringerr
Frequently Questions and Answers
Can I self-collect it?
Unfortunately, we are unable to offer self-collection at this time as our stringing and coaching schedule is very full.
At the moment, we are primarily focused on providing professional badminton stringing services, and selling grips is just one aspect of our stringing offerings.