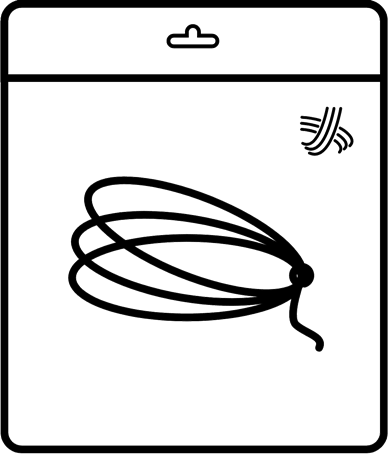 Prokennex Proflex 66 Badminton String Review in Johor Bahru (JB)
By ERR Badminton Stringing
Here is a review of the ProFlex 66 badminton restring by ERR Badminton Restring Johor Bahru JB. This string provides excellent repulsion and a high-hitting sound. Additionally, the BS63 badminton restring is one of the thinnest strings available from Maxbolt.
Welcome to
ProKennex ProFlex 66 Rainbow Pro String Review by ERR Badminton Stringing JB Malaysia
If you usually prefer thinner strings but find they break easily, you may want to try the ProFlex 66 in the future. This Japanese string has a surface coating that comes in two colors. Many adult and leisure players like this string because it provides good repulsion and has two colors.
However, the ProFlex 66 badminton restring is suitable for any player who wants a combination of repulsion and control.
Review from Eric: The hitting sound during smashing is loud when the string is strung at 26 to 28lbs.
However, below are the results of the ProFlex 66 Japan badminton restring experiment DT test at 28 lbs.
First day: 57 – 59 DT
Second day: 54 to 56 DT
Third day: 50 to 53 DT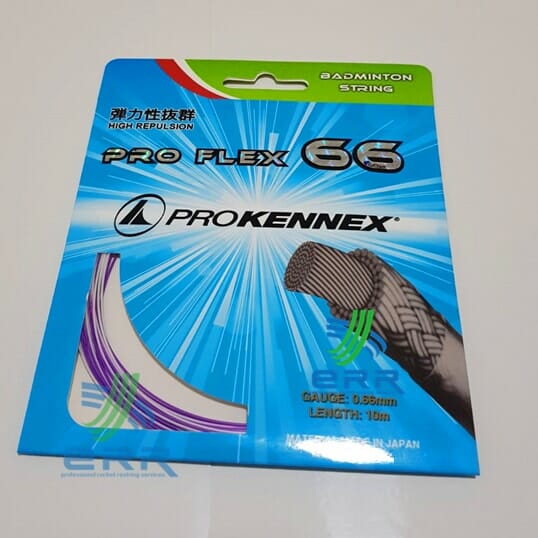 ProKennex ProFlex 66 Rainbow Pro String Review by Our Stringer
Have you heard of the ProFlex 66 racket restring? Not many people will know about it if they are not up to date. However, if you ask them about BG66 Ultimax, most players are familiar with it as it is commonly used.
Some players don't prefer BG66 Ultimax due to its short lifespan and faster tension drop compared to JP ProFlex 66. Most players know that if a string is too thin, it can affect the control of the shuttle as compared to a thicker string. While the Japan ProFlex 66 racket restring is not as famous as Yonex badminton strings, nowadays most good strings do not require much advertising.
The manufacturer only passes the string to the stringer for them to try out, similar to the ProFlex 66 racket restring. Therefore, the string must have good quality and performance. If the string quality is not right, it definitely won't become famous. It's not like the Yonex brand, where they rely on national players and dealers to promote their products.
If you have any doubts regarding the tension of this string, feel free to enquire with our certified stringer, Mr. Eric, by using the ERR number. Additionally, Mr. Eric is also one of the qualified badminton coaches in Malaysia.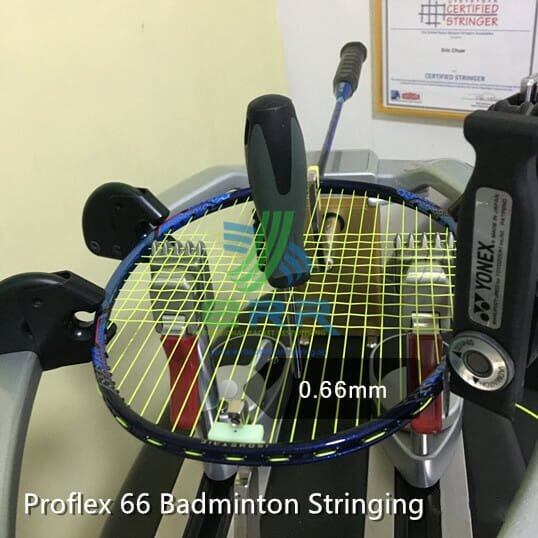 ProKennex ProFlex 66 Rainbow Pro Manufacturer Description
Specifications
Control – 9
Durability – 9
Repulsion power – 8
Hitting sound – 8
Absorption vibrate– 7
Gauge: 0.66mm
The ultra-fine advanced fiber is compressed around the multifilament center core.
The nano elastomer coating offers exceptional repulsion power and a soft feel for all-around players.
Made in Japan
Prokennex Proflex 66 Rainbow Pro: Badminton Stringing Fees
Badminton Stringing Cost – RM30 ( String + Labour ) Nett
Frequently Questioned Answers
---
How to make an appointment?
To check the availability of our stringing slots, please click on the "Book" button.
You can also click on this link to book badminton stringing.
https://errbadmintonrestring.my/member/stringing-appointment/
When booking through our appointment system, you can choose to collect your racket on the spot or on the same day.
The color of the string and its corresponding price are indicated in our appointment system for all badminton stringing services.
Please make an appointment before coming so that we can provide you with the proper badminton stringing service.
Note: We accept walk-ins for badminton stringing, but please note that professional badminton stringing requires additional time. This is in accordance with our rules for providing professional stringing services. All members are required to book an appointment online before visiting our facility.