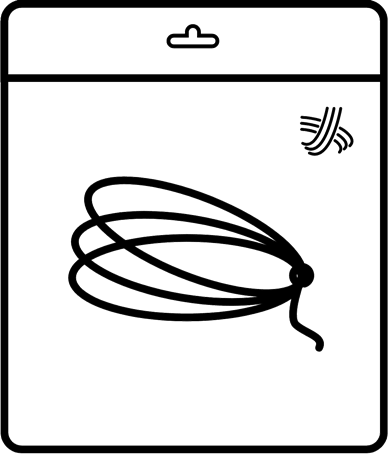 Yonex BG66 Badminton String Review in Johor Bahru (JB) Malaysia
By ERR Badminton Stringing
Yonex BG66 is a good badminton string.
Welcome to
Review of Yonex BG66 Badminton String by ERR Badminton Stringing JB
For a start, herewith is the review on BG66 badminton stringing review:-
The Yonex BG66 badminton string is suitable for both young and old generations of players and has attracted many Singaporean badminton players due to its good repulsion and durability. Despite the launch of the BG66 Ultimax, many players still prefer the Yonex BG66 due to its solid and clear hitting sound when restrung at a tension between 24-27 lbs. In terms of control, it is also acceptable.
Moreover, it is more durable than the BG66UM due to its thicker diameter gauge of 0.66mm. Many national players from 2012 to 2017 used the BG66, citing its perfect balance of repulsion power and durability.
Review by Eric: For my leisure games, I string the Yonex BG66 badminton string at 27 lbs. I find that I can easily generate power with a flick of my wrist, unlike the BG66 string which requires more strength.
Below are BG66 badminton restring experiments DT tests at 27lbs
First Day 66 – 68DT
Second Day 63 – 65DT
Third Day 61 – 64DT
BG66 String Review by ERR Badminton Restring Taman Desa Jaya JB
We use a different stringing method when using the Yonex BG66 racket restring, which makes it more comfortable during play. Out of 10 badminton players, we noticed that 6 prefer the BG66 string, which attracts mostly intermediate to advanced players. The feedback we received from these players is that the string is more durable and has a slower tension drop, lasting 1-2 months for their games. Previously, we received feedback from players who had their rackets restrung at shopping centers and were not satisfied with the BG66 string until they brought their rackets to our Certified Stringer, Mr. Eric Chuar.
Many leisure badminton players are not aware that different stringing patterns and tensions can make a difference in their rackets' performance. Proper stringing skills are also important in badminton stringing. For instance, if the stringing method is not professional, a pre-string method may be used, or the stringer may start pulling the string from the wrong side. Many times, manual stringing machines or machines that have not been calibrated are used. Certified Stringers like Mr. Eric Chuar always calibrate their machines to ensure accuracy and avoid damaging the strings. Moreover, our Certified Stringer uses Yonex Protech 8, the world's No.1 stringing machine. Choosing a Certified Stringer can extend the lifetime of your string and enhance your racket's performance.
Choose the Right String for Your Badminton Racket
We always insist that all stringing be conducted by our Certified Stringer according to the International Stringing Standard. This means that no pre-string or self-created stringing methods are allowed. We also send our machine head for calibration every six months to ensure accuracy within our tolerance. We understand that most leisure players may not be aware of this, which is why we share our stringing experiences with our members to help them choose the right string and extend its durability.
Our most popular requests from members are for better repulsion and durability, and we choose the string based on their requirements. If a member has recently recovered from an injury, we will adjust the tension accordingly. The Yonex BG66 badminton restring has a thick gauge, making it more durable and able to maintain tension longer. It's also suitable for players who prefer a high-hitting sound. In conclusion, this ultra-thin gauge string offers the ultimate repulsion power and a clear hitting sound.
Yonex BG66 Manufacturer Description
Description
The Yonex BG66 badminton string, with its ultra-thin gauge, offers unparalleled repulsion power and a crisp and clear hitting sound that enhances the overall playing experience.
Material:
MULTIFILAMENT
Length:
10m (33 ft)
Gauge:
0.66mm
Key Properties:
High Repulsion
Medium Feeling
Made in Japan
The Yonex Multifilament badminton string boasts a super-fine diameter that delivers exceptional durability and a gentle, yet powerful, impact that enhances the overall feel of the game.
BG66 Badminton Stringing Fees
Badminton Stringing Cost – RM48 ( String + Labour ) Nett
Frequently Questioned Answers
---
How to make an appointment?
To check the availability of our stringing slots, please click on the "Book" button.
You can also click on this link to book badminton stringing.
https://errbadmintonrestring.my/member/stringing-appointment/
When booking through our appointment system, you can choose to collect your racket on the spot or on the same day.
The color of the string and its corresponding price are indicated in our appointment system for all badminton stringing services.
Please make an appointment before coming so that we can provide you with the proper badminton stringing service.
Note: We accept walk-ins for badminton stringing, but please note that professional badminton stringing requires additional time. This is in accordance with our rules for providing professional stringing services. All members are required to book an appointment online before visiting our facility.