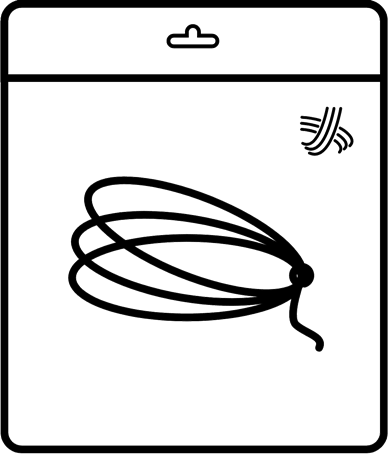 Yonex BG85 Badminton String Review in Johor Bahru (JB) Malaysia
By ERR Badminton Stringing
This is a review of the BG85 racket stringing. The Yonex BG85 string is known for its super touch and is one of Yonex's top strings.
Welcome to
Yonex BG85 String Review by ERR Badminton Stringing JB
This string is made from an advanced high-modulus Vectran fiber and has a multi-braided outer layer that generates great repulsion power with a sharp touch. The string gauge diameter is 0.67mm, which is thicker than BG66.
The main benefits of this technology are increased repulsion and high durability. We suggest to our members that if they are used to stringing with Yonex BG66, they should try this string with a tension that is 10% lower than their usual setting. This will help them achieve better durability and repulsion.
Review from Eric: The repulsion is good when strung at 28 lbs, and the hitting sound is loud. The string durability lasts about two months when used for 4-6 hours every day.
The BG85 racket stringing is recommended for players who are used to stringing with BG66 and wish to have more durability and repulsion for their doubles games, especially when strung at 25-28 lbs.
However, below are the results of the BG85 Racket Stringing experiment's DT test at 27 lbs.
First day: 56- 59 DT
Second day: 52 to 55 DT
Third day: 50 to 53 DT
Review of BG85 String and Feedback from Leisure Badminton Group JB
Thick strings usually do not produce a high-hitting sound and repulsion, but the BG85 can achieve both. In 2017, we introduced the Yonex BG85 string and began providing racket stringing services in Johor Bahru (JB) Malaysia. Initially, we only recommended it to members who were used to stringing with Yonex BG66. Based on our tracking records, we found that after switching to BG85, their string's durability increased, resulting in a longer timeframe between restringing.
Most of the players who choose this string are professionals or at an advanced level. They have provided feedback that the string's hitting sound is good, and the repulsion is just right, making it their preferred string for regular games and competitions. For BG85 racket stringing, we prefer to use the Yonex Protech series stringing machine because it offers the most accurate tension head of any stringing machine on the market.
Badminton Stringing Machine Calibrated by SAC Lab Singapore
We have sent our stringing machine to a Singlas-accredited laboratory for testing to ensure that the tension readings are accurate. Besides the accuracy of the tension, we have found that the racket stringing clamp also plays an important role in ensuring that the badminton restring is perfect and has longer durability. We understand that most people in Malaysia prefer lower prices over quality as their priority.
However, for competitive and knowledgeable players, they will choose reasonable prices and good quality. We always recommend our players learn some knowledge about racket stringing so that they can differentiate between good and bad quality. Regarding the string topic, we have received feedback that the string has a great hitting sound and durability for smashes. Additionally, the string has better repulsion compared to BG68TI. From our experience, we recommend that players must know what is the right tension to choose for BG85 racket stringing. The tension must be chosen according to their body strength level.
Yonex BG85 Manufacturer Description
Description
This string has a gauge diameter of 0.67mm and is made from an advanced high-modulus Vectran fiber with a multi-braided outer layer that generates great repulsion power with a sharp touch.
Material:
MULTIFILAMENT / VECTRAN
Length:
10m (33 ft)
Gauge:
0.67mm
Key Properties:
High Hitting Sound
Hard Feeling
Made in Japan
BG85 Badminton Stringing Fees
Badminton Stringing Cost – RM45 ( String + Labour ) Nett
Frequently Questioned Answers
---
How to make an appointment?
To check the availability of our stringing slots, please click on the "Book" button.
You can also click on this link to book badminton stringing.
https://errbadmintonrestring.my/member/stringing-appointment/
When booking through our appointment system, you can choose to collect your racket on the spot or on the same day.
The color of the string and its corresponding price are indicated in our appointment system for all badminton stringing services.
Please make an appointment before coming so that we can provide you with the proper badminton stringing service.
Note: We accept walk-ins for badminton stringing, but please note that professional badminton stringing requires additional time. This is in accordance with our rules for providing professional stringing services. All members are required to book an appointment online before visiting our facility.