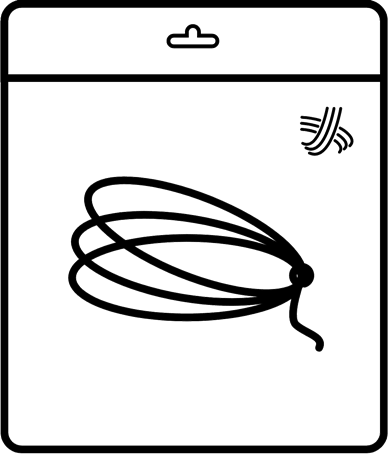 Yonex CBG200 Badminton String Review in Johor Bahru (JB) Malaysia
By ERR Badminton Stringing
This CBG 200 badminton restring is one of our lowest-selling products in JB Malaysia. This could be due to the fact that the string is not made of nylon.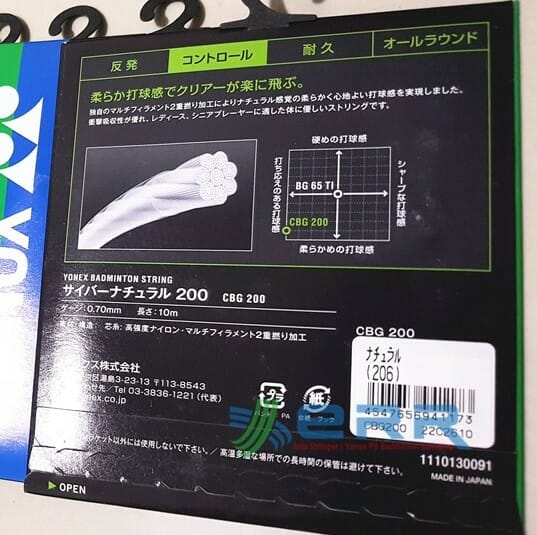 Welcome to
Yonex CBG200 String Review by ERR Badminton Stringing JB
Below is CBG 200 string review:-
Nylon has always been considered the grand old dame of badminton strings. By the way, this particular string is made purely in Japan. In terms of control, it performs well and has better shock absorption compared to other Yonex strings. We typically use the CBG 200 badminton restring for leisure game players because it's not as durable as other strings.
Therefore, it's more suited to players who play for fun rather than serious competition. Additionally, this string doesn't produce a loud hitting sound, but it does provide solid control, especially when compared to the BG80 Power. The shock absorption is also pretty good for players who prioritize control during their games. During the CBG 200 badminton restring process, we've noticed that using a stringing clamp can leave a stain on the string. As a result, we believe that the durability of the string may not be very good.
Review by Eric: Besides the expensive price, I've found that the CBG 200 performs well in terms of control and defensive shots when strung at 25 lbs. However, I have noticed that it feels slightly different compared to other Yonex strings that are thicker.
Below are CBG 200 badminton restring experiment DT tests at 28lbs:-
First Day 57 – 59DT
Second Day 54 – 56DT
Third Day 52 – 55DT
Yonex Cyber Natural String Review by ERR Badminton Stringing Taman Johor Jaya JB
Based on our experience, we can restring the CBG 200 racket at different tension levels to improve its durability and make the string last longer. The string itself feels similar to older generation strings, such as the Yonex Carbonex x 8 original string from the manufacturer or natural synthetic gut in tennis string. The closest equivalent from Yonex is the BG65TI as described by the manufacturer. However, we feel that the CBG 200 string is too expensive and doesn't have good durability or hitting sound compared to other Yonex strings.
Ultimately, it's up to the individual player to decide which type of string they prefer based on their needs and preferences. We have encountered many players who send us their rackets daily and request different types of strings and tension. The most important thing is that they find the string that works best for them. Whenever we encounter problems, we work with our customers to find a solution together.
Choose the Right Badminton String for Yourself
Once, a player came to us for racket restringing and requested BG66 at 26 lbs, based on a recommendation from his friend. Our stringer complied with his request, but two months later, the player returned and admitted he made a mistake. He had meant to request BG66 Ultimax, which he found had better repulsion than the string he received. We advised him to try Yonex Aerosonic if he preferred greater repulsion.
Two months later, he returned and reported he was very happy with the string we recommended. This highlights our belief that players should choose the string and tension that suits them best, rather than blindly following the choices of international badminton stars. For example, Kento Momota uses BG Aerobite, but that doesn't mean the same string will suit every player.
The most important factor is whether the string matches the player's style of play, resulting in greater comfort during games and less strain on the body. We adjust the tension according to players' fitness levels and health to prevent injury. Finally, we'd like to note that the CBG 200 racket restring feels smooth and soft, but differs from BG65 Titanium, which feels harder and more synthetic.
Yonex CBG200 Manufacturer Description
Description
The CBG200 features a 0.70mm specially braided fiber that enhances the string's abrasion durability. Its all-around performance has made it a popular choice among the world's top players.
Material:
MULTIFILAMENT
Length:
10/200/500m (33/656/1640 ft)
Gauge:
0.70mm
Key Properties:
Durability
Soft Feeling
Made in Japan
CBG200 Badminton Stringing Fees
Badminton Stringing Cost – RM50 ( String + Labour ) Nett
Frequently Questioned Answers
---
How to make an appointment?
To check the availability of our stringing slots, please click on the "Book" button.
You can also click on this link to book badminton stringing.
https://errbadmintonrestring.my/member/stringing-appointment/
When booking through our appointment system, you can choose to collect your racket on the spot or on the same day.
The color of the string and its corresponding price are indicated in our appointment system for all badminton stringing services.
Please make an appointment before coming so that we can provide you with the proper badminton stringing service.
Note: We accept walk-ins for badminton stringing, but please note that professional badminton stringing requires additional time. This is in accordance with our rules for providing professional stringing services. All members are required to book an appointment online before visiting our facility.