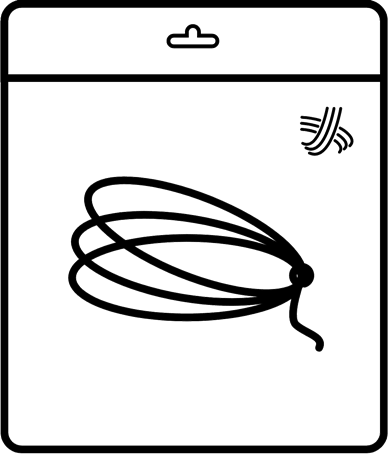 Yonex Exbolt 63 Badminton String Review in Johor Bahru (JB) Malaysia
By ERR Badminton Stringing
This is a review of the Yonex Exbolt 63 badminton stringing by ERR Badminton Restring in JB, Malaysia.
Welcome to
Yonex Exbolt 63 String Review by ERR Badminton Stringing in JB
For a start, herewith is the bg66 Brilliant string review:-
Firstly, the Yonex Exbolt 63 badminton string is one of the thinnest strings available, measuring only 0.63mm in diameter, but also boasts a longer lifespan. While many badminton players may initially be concerned about its thinness, it actually proves to be more durable than thicker Yonex strings, such as the Yonex BG66 Ultimax. Most players are aware that the BG66UM stringbed tends to soften quickly and lose tension after only a few games. However, regular users of the Yonex Exbolt 63 will likely notice that the stringbed is actually stiffer than other, thicker strings.
Review by Eric: I have been using the Yonex Exbolt 63 badminton string for quite some time now, with a tension of 26lbs for my casual games. The stringbed stiffness is adequate and comparable to the Yonex Ultimax 28lbs. The control with this string is excellent, and unlike other thinner strings, it does not feel very bouncy.
Below are the Exbolt 63 badminton stringing experiments' DT tests at 26 lbs.
First Day 59 – 57DT
Second Day 56 – 54DT
Third-Day 55 – 54DT
Is the Yonex Exbolt 63 good for players of all levels?
The Yonex Exbolt 63 badminton string can be suitable for players of all levels, but it's important to set the right tension. Beginner players may not have the knowledge or experience to set the tension correctly, and as a result, they may choose a tension that is too high, such as 28 lbs. This can lead to poor performance, with the string feeling unresponsive and making it hard to generate power during play.
When a new member selects the Exbolt 63 badminton stringing and sets the tension at 28-30lbs, we usually request a video of their play to help us determine their current level and confirm whether the high tension setting is a mistake or just random. We do not turn a blind eye to collecting money and performing stringing for this type of situation.
Our mission is to ensure that every player enjoys our professional stringing service, rather than just paying for the string and not enjoying the experience. This string can be suitable for players of all levels if the right tension is chosen.
Is the Yonex Exbolt 63 easily broken?
From a professional point of view, the Yonex Exbolt 63 string boasts better durability than the BG66 Ultimax or Victor VBS 66 Nano. This is due to the unique coating that gives it excellent durability. Additionally, the stringbed stiffness is much stiffer than other similar gauges 0.63mm strings. This string is not soft, but rather has a hard feeling. Therefore, it is more suitable for players who prefer stiffer stringbed.
The Exbolt 63 badminton string can be considered unique because typically thinner 0.63mm strings have a soft stringbed and are more suitable for beginner use. However, the Exbolt 63 has a hard, stiff, and durable feeling that is suitable for intermediate and advanced-level players who require more control and repulsion. Is the Yonex Exbolt 63 worth trying? Absolutely. This string is the first Yonex string that comes with a gauge of 0.63mm and offers unique features, such as a thin string with a hard and durable feeling that most other brands are unable to replicate.
Yonex Exbolt 63 Badminton Stringing in Johor Bahru
Based on our badminton stringing experiences in Jurong, we have noticed that many so-called "beginner" level players often choose the thinnest string and set high tension, but is this the right way? No, it is actually the stupidest way to do stringing. Why? Typically, a thinner string can provide high repulsion, but if it's strung at high tension, such as 28 to 29 lbs, this can take away the repulsion and spoil the string's feature. High tension is not good for beginners, and we do not mean to look down on beginners, but this is not useful for them.
When they are strung at high tension, it will not help improve their skills or performance. Most beginners choose to string at high tension because they imagine the sound must be very crisp, like a "pro". This actually indicates that they are total beginners. Our Master Racquet Technician and Certified Stringer is also a Certified badminton coach in Johor Bahru (JB). He believes that the best way to choose a badminton string is according to the player's level, and strength, and to coordinate with the stringer. Providing a video of the play, if required, can also be helpful.
Yonex Exbolt 63 Manufacturer Description
Description
The FORGED FIBER technology has given Yonex more freedom to construct thinner strings without compromising on durability.
Material:
Construction
Core: High-Intensity Nylon Multifilament
Outer: Forged Fiber
Length:
10m (33 ft)
Gauge:
0.63mm / 22 GA.
Key Properties:
Quick Repulsion
Made in Japan
The result is a combination of quick repulsion and durability, even though the gauge is only 0.63mm.
Exbolt 63 Badminton Stringing Fees
Badminton Stringing Cost – RM55 ( String + Labour ) Nett
Frequently Questioned Answers
---
How to make an appointment?
To check the availability of our stringing slots, please click on the "Book" button.
You can also click on this link to book badminton stringing.
https://errbadmintonrestring.my/member/stringing-appointment/
When booking through our appointment system, you can choose to collect your racket on the spot or on the same day.
The color of the string and its corresponding price are indicated in our appointment system for all badminton stringing services.
Please make an appointment before coming so that we can provide you with the proper badminton stringing service.
Note: We accept walk-ins for badminton stringing, but please note that professional badminton stringing requires additional time. This is in accordance with our rules for providing professional stringing services. All members are required to book an appointment online before visiting our facility.