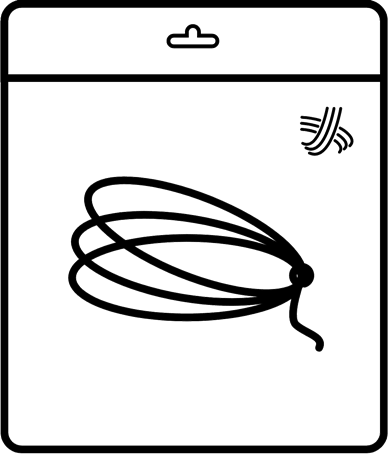 Gosen G-Tone 9 Badminton String Review in JB Malaysia
By ERR Badminton Stringing
G Tone 9 Badminton restring review by ERR Badminton Restring Malaysia. Most leisure players, if they want more durability in their strings, will probably choose Yonex BG65. But how many people know the difference between G-Tone 9 and BG65 badminton strings?
Welcome to
Gosen G-Tone 9 String Review by ERR Badminton Stringing in Malaysia
Gosen G-Tone 9 badminton string contains multi-filament with high-strength quarto fibre wraps. Gosen G-Tone 9 badminton racket restring is suitable for players who have plenty of power and are looking for more control.
Review from Eric: If strung at 26 to 28 lbs, the good thing is that the string has good repulsion for smash power.
If you are looking for a durable string like Gosen G-Tone 9 racket restring, you will probably need to understand more about your playing style.
However, below are the results of the Gosen G-Tone 5 badminton racket restring experiment, including DT test at 27lbs.
First day: 54 – 51 DT
Second day: 51 to 52 DT
Third day: 49 to 51 DT
Gosen G-Tone 9: Match Your Playing Style
If you are a leisure player, is Gosen G-Tone 9 racket restring suitable for your playing style? There are three things you have to check before choosing the right string. The first thing is your badminton racket's maximum tension capacity. Nowadays, the badminton racket will have an engraving on it. It is advisable to consult with a professional stringer who can advise you on the appropriate string tension for your racket.
If the maximum tension of your racket is low, for example, 16 to 22lbs, Gosen G-Tone 9 racket restring may not be suitable for your racket. However, if you are looking for durability instead of power, this will be the right string for your racket. Some players might know that a thicker string will require higher tension if you need more power and a better feeling of hitting sound. Secondly, consider your playing style. If you need more control, this will be the right string for you. But if your playing level is lower and you need more repulsion, choose a thinner string instead of Gosen G-Tone 9 for your badminton stringing.
Like every player, you need to know what tension and string match your playing style. If you have any confusion about your string tension and model, please contact our certified stringer, Mr. Eric, with your ERR number. As is known, Mr. Eric is one of the certified badminton coaches in Malaysia with 16 years of experience.
Gosen G-Tone 9 – Manufacturer Description
Specifications
Soft Feeling – 5
Durability – 10
Power – 9
Spin – 9
Gauge: 0.69mm
It's here, GOSEN advanced technology provide supreme resilience and crisp hitting sound by 0.69mm Gauge.
Nylon multi-filament with patented high strength quarto-fiber wraps.
Made in Japan
Gosen G-Tone 9 Badminton Stringing Fees
Badminton Stringing Cost – RM40 ( String + Labour ) Nett
Frequently Questioned Answers
---
How to make an appointment?
To check the availability of our stringing slots, please click on the "Book" button.
You can also click on this link to book for badminton stringing.
https://errbadmintonrestring.my/member/stringing-appointment/
When booking our badminton stringing service through our appointment system, you will have the option to choose when you would like to collect your racket – either immediately or on the same day.
The corresponding price and string color will be clearly displayed for your convenience.
To ensure that we can provide you with the best possible service, we kindly request that you schedule an appointment in advance.
Note: We accept walk-ins for badminton stringing, but please note that professional badminton stringing requires additional time. This is in accordance with our rules for providing professional stringing services. All members are required to book an appointment online before visiting our facility.