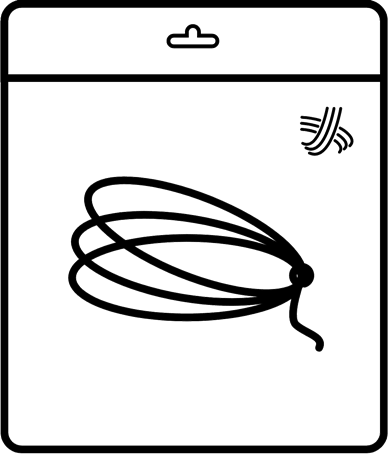 Kizuna Z63X Premium Badminton String Review in JB Malaysia
By ERR Badminton Stringing
This is a review of the Kizuna Z63X badminton stringing. Following the success of Z63 Premium, Kizuna has introduced a new type of string called Kizuna Z63X badminton string. The thickness of the new string remains the same at 0.63mm.
Welcome to
Kizuna Z63X Premium String Review by ERR Badminton Stringing JB Malaysia
The Kizuna Z63X badminton string was launched after the Kizuna Z63 Premium. However, this time, they have used different chemicals on the surface. Is there a difference between Z63 and Z63X? Yes, if you previously used Kizuna Z63 Premium and found them too soft or bouncy, you may need to switch to a better string that matches your playing style. With this new string, you will feel a slightly stiffer and firmer response, which some players might prefer.
Review from Eric: The repulsion is excellent when strung at 24-26lbs and the hitting sound is crisp. I will be using it for my weekly games.
However, below are the results of the Kizuna Z63 badminton restring experiment DT test at 26lbs.
First day: 56 – 59 DT
Second day: 52 to 55 DT
Third day: 52 to 53 DT
Kizuna Z63X String Review by ERR Badminton Pelangi Indah JB
Many leisure players tend to stick with what they know, such as a certain type of badminton string, and never try new technology strings. We understand why – sometimes when you can't get the same hitting sound or "feeling," you may make a lot of mistakes. However, this is not the correct mindset. You should remember that the first time you used your current string, it may not have felt comfortable at first, but it needed time to adapt. After 2 to 3 uses, you may feel better and notice improved performance compared to your previous string.
Similarly, if you try Kizuna Z63X badminton stringing for the first time, you may not be used to it. Many leisure players do not understand the meaning of trying new strings, as they may have believed that using BG66 Ultimax is the best option for them. However, if you feel that your current string is too loose or lacks power after a few hits in-game, it's time to try a new string or seek advice from your stringer.
Kizuna Z63X Premium Badminton String and Stringing
No badminton string is perfect. Only proper stringing work can make the string and the player feel better and more consistent. For example, if you typically use a soft string like Yonex BG66 Ultimax and want to try Kizuna Z63X badminton stringing, you can expect a similar feel but with an overall stiffer and firmer string bed. Some high-level players have plenty of body power, yet still choose thinner strings like Kizuna Z63X badminton stringing.
Why? Because although thicker strings like Yonex BG80 may produce a loud and satisfying hitting sound during smashing, they may not offer good repulsion during defensive play. Higher-level players understand that although thin strings may break more easily, they can still provide better overall performance. With Kizuna Z63X badminton stringing, you get a stiffer hitting feel and, after selecting the right tension for your playing style, you can have both power and repulsion – or attack and defense, in the view of a badminton coach.
Kizuna Z63X Manufacturer Description
Specifications
Control – 7
Durability – 8
Repulsion Power – 10
Impact Absorption – 7
Hitting Sound – 10
Distance – 9
Description:
By a thin gauge of 0.63mm, you can experience a pleasant pretend excl.
Firmly transmitted high hitting sound and sharp feel at impact is a string that was realized the power full of repulsive force.
Kizuna Z63X Badminton Stringing Fees
Badminton Stringing Cost – RM45 ( String + Labour ) Nett
Frequently Questioned Answers
---
How to make an appointment?
To check the availability of our stringing slots, please click on the "Book" button.
You can also click on this link to book for badminton stringing.
https://errbadmintonrestring.my/member/stringing-appointment/
When booking through our appointment system, you can choose to collect your racket on the spot or on the same day.
The color of the string and its corresponding price are indicated in our appointment system for all badminton stringing services.
Please make an appointment before coming so that we can provide you with the proper badminton stringing service.
Note: We accept walk-ins for badminton stringing, but please note that professional badminton stringing requires additional time. This is in accordance with our rules for providing professional stringing services. All members are required to book an appointment online before visiting our facility.