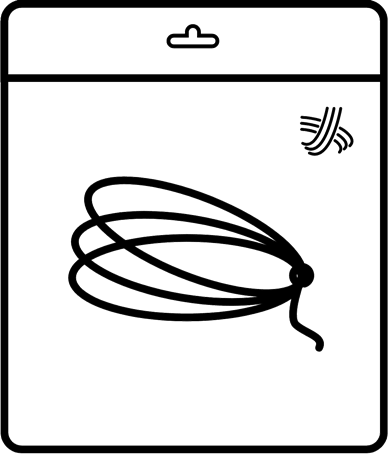 Kizuna Z64X Badminton String Review in KL Malaysia
By ERR Badminton Stringing
This is a review of the Kizuna Z64X racket restring by ERR Badminton Restring Kuala Lumpur (KL). Compared to BG66 Ultimax, the gauge of this string is thinner by 0.01mm. However, you will not feel that the string is softer compared to BG66UM
Welcome to
Kizuna Z64X String Review by ERR Badminton Stringing KL Malaysia
The string diameter gauge of 0.64mm provides high repulsion return power for your badminton game. If you feel that BG66UM cannot give you more repulsion or you feel that the stringbed is too soft, you can try the Kizuna Z64X string for your next badminton stringing.
Review from Eric: The sound is clear when performing smashes, and the string lasts longer compared to the BG66UM badminton string.
Besides, the Kizuna Z64X racket restring is suitable for all players who love high repulsion, especially those who string at 24 to 26lbs.
However, below are the results of the Kizuna Z64X badminton restring experiment DT test at 26lbs.
First day: 53 – 57 DT
Second day: 51 to 53 DT
Third day: 49 to 52 DT
Kizuna Z64X Badminton Stringing in Taman Melawati
If you're not sure whether the Z64X racket restrings is suitable for your playing style, there are a few things you can check before requesting it from the stringer. If you've previously used a similar gauge between 0.63 to 0.65mm, you can try this string. It's a bit stiffer compared to BG66F or other 0.65mm strings, possibly due to the surface chemical, which can feel a bit sticky.
If the surface coating feels sticky like the Kizuna Z64x badminton string, it means the string can be firmer. As a regular player, you may have noticed that some thin strings become misaligned after a few hits, which is called "run string". This string probably won't run as much if combined with the proper stringing method.
If you feel that your previous string runs quickly, there are three simple things to check: the string type (as we talked about earlier regarding the Kizuna Z64x racket stringing coating on the surface), the badminton stringing method, and the tension. If you have any doubts before choosing the Kizuna Z64x racket to restring, you can check with our certified stringer, Mr. Eric.
Kizuna Z64X Manufacturer Description
Specifications
Control – 8
Durability – 7
Repulsion power – 9
Shock absorption – 7
Hitting sound – 8
Description:
The Ultra-rebound Badminton String has a fine gauge of 0.64mm, but it boasts best-in-class level durability. It is an excellent string that provides good playing control even with light force.
Gauge display is compliant with the guidelines of the Japan racket industrial cooperatives.
Kizuna Z64X Badminton Stringing Fees
Kindly refer to our String List for pricing
Frequently Questioned Answers
---
How to Make an Appointment?
To view our stringing schedule, please click the 'Book Now' button.
You can also directly book badminton racquet stringing services through the following link: Click Here to Book
In our online booking system, you can choose the option for immediate or same-day racquet pickup.
The booking interface will display the colors of various strings as well as the corresponding price information.
To provide a more professional service, it is recommended that you make an appointment in advance.
Things to Note:
We also accept stringing requests from walk-in customers, but this will require additional processing time. Therefore, it's recommended that you make an online appointment before coming to the store.