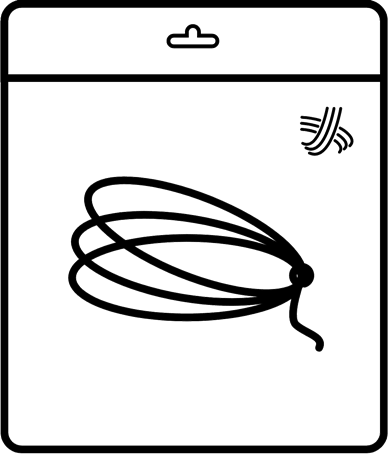 Kizuna Z65 Premium Badminton String Review in JB Malaysia
By ERR Badminton Stringing
Kizuna Z65 badminton stringing is offered by ERR Badminton Restring Johor Bahru (JB). If you mention a 0.65mm string, most players, especially the older generation, would only be familiar with Yonex BG66 Ultimax and BG66 Force.
Welcome to
Kizuna Z65 Premium String Review by ERR Badminton Stringing, JB Malaysia
Have you heard about Kizuna Z65 badminton string and stringing? Although the string has the same thickness of 0.65mm, the hitting feel is different.
Review from Eric: The repulsion is suitable for both attacking and defensive play, and compared to BG66UM, this string provides me with more power.
The new Kizuna Z65 badminton stringing is suitable for players who prefer more repulsion, durability, and a firm stringbed. Most intermediate-level players will string it at 25 to 26lbs.
However, here are the Kizuna Z65 badminton stringing results from DT tests conducted at 25lbs.
First day: 51 – 53 DT
Second day: 49 to 51 DT
Third day: 48 to 50 DT
Kizuna Z65P Near Taman Mount Austin JB
Many players are concerned about both repulsion and durability. Can these two crucial features be combined into one string? Yes, Kizuna Z65 badminton stringing is one of those strings that provide both durability and ultimate repulsion. Most recreational players believe that the only badminton string available is BG66 Ultimax, as their knowledge about strings is not up to date.
Nowadays, technology is improving rapidly, especially in strings and badminton rackets. However, do you remember the Yonex Carbonex X8SP? What if you strung this old racket with the new Kizuna Z65 badminton string? Would the repulsion be okay? No, it wouldn't. Why? This is because the Carbonex X8SP has a maximum tension of only 22lbs, and the string's repulsion typically appears after 23lbs in modern rackets.
This means that badminton rackets have a tension limit, and strings have a certain tension setting where the repulsion will be optimal. It's important to know how to combine them to suit your playing style. This is why our certified stringer, Mr. Eric, always helps members choose the right tension and string, so that they can play comfortably and at their best.
Kizuna Z65 Premium Manufacturer Description
Specifications
Control – 8
Durability – 8
Repulsion power – 9
Shock absorption – 8
Hitting sound – 8
Distance – 8
Description:
Conventional multi-string origin
A 0.65 mm gauge is recommended for players who prefer old-fashioned strings.
Gauge: 0.65mm
Feeling: Medium
Length: 10m
Material and Structure
Core yarn: high-strength nylon/multifilament
Side yarn: high-strength nylon/blading processing
Made in Japan
KIZUNA Z65P BADMINTON STRINGING FEES
Badminton Stringing Cost – RM45 ( String + Labour ) Nett
Frequently Questioned Answers
---
How to make an appointment?
To check the availability of our stringing slots, please click on the "Book" button.
You can also click on this link to book for badminton stringing.
https://errbadmintonrestring.my/member/stringing-appointment/
When booking through our appointment system, you can choose to collect your racket on the spot or on the same day.
The color of the string and its corresponding price are indicated in our appointment system for all badminton stringing services.
Please make an appointment before coming so that we can provide you with the proper badminton stringing service.
Note: We accept walk-ins for badminton stringing, but please note that professional badminton stringing requires additional time. This is in accordance with our rules for providing professional stringing services. All members are required to book an appointment online before visiting our facility.