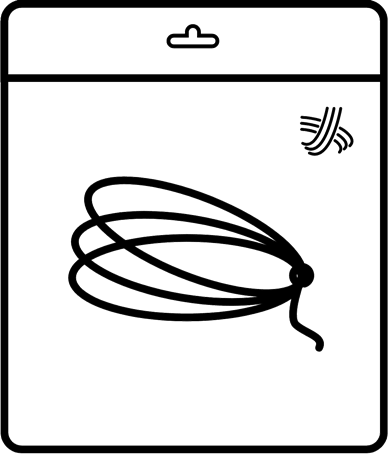 Li-Ning No.3 Badminton String Review in JB Malaysia
By ERR Badminton Stringing
This Li-Ning No.3 badminton string and stringing are suitable for players who prefer more control and repulsion power.
Welcome to
Li-Ning No. 3 Badminton String Review by ERR Badminton Stringing in JB Malaysia
This badminton string is a popular choice among many leisure players due to its thinness and the satisfying hitting sound it produces.
Review from Eric: The string provides a good feeling when the tension is set to 26 lbs. Despite the thin gauge, the hitting sound and repulsion are still noticeable.
Some players, once they get used to thinner strings, prefer them regardless of the string model they choose. When they switch to thicker strings, they may have difficulty playing properly in-game. This is because our brachialis muscle memory needs time to adjust to the different "feel" resulting from the change in string thickness.
Below are the DT test results for the Li-Ning No.3 badminton restring at 26 lbs.
First Day 62 – 65 DT
Second Day 61 – 62 DT
Third Day 60 – 61 DT
Li-Ning No. 3 Badminton Stringing at Mount Austin JB
The main feature of the Li-Ning No.3 string is its high repulsion power, which is why many of our members use this string for their game.
Typically, they request a tension of 24 to 26 lbs for this string and avoid going for high tension. Why? If the tension is too high, the stringbed becomes stiffer, causing the repulsion power to decrease.
That's why we always double-confirm our member's needs before starting a badminton stringing service. Some members who are new to badminton may mistakenly think that a thinner string with high tension will give them more power.
Is the string not good or is the tension set too high?
Some players have no experience with badminton restringing and are unfamiliar with how to check the quality of stringing. They may believe that high tension with a thin string will result in a solid and satisfying hitting sound.
However, when they return for their next game and inform us that the Li-Ning No.3 string is not suitable for them due to lack of repulsion or stiffness, it doesn't mean that the string is not good. Each string has its own advantages, such as the Li-Ning No.3 string's high repulsion power. The problem is that the tension was set too high, at 28 lbs, which caused the repulsion power to decrease.
This is why many leisure players who choose a thinner type of string for badminton stringing, like the Li-Ning No.3, prefer a medium tension of around 25 lbs. This is not because they are not pro players, but because they want the string's repulsion to be fully present.
Li-Ning No. 3 Badminton String – Manufacturer Description
Description:
This string features an ultra-thin gauge, providing high repulsion power and a clear hitting sound.
Control – 9
Durability – 6
Repulsion Power – 10
Hitting Sound – 10
Shock Absorption – 8
Gauge:
0.63mm
Key Properties:
High Repulsion
Li-Ning No.3: Badminton Stringing Fees
Badminton Stringing Cost – RM50 ( String + Labour ) Nett
Frequently Questioned Answers
---
How to make an appointment?
To check the availability of our stringing slots, please click on the "Book" button.
You can also click on this link to book badminton stringing.
https://errbadmintonrestring.my/member/stringing-appointment/
When booking through our appointment system, you can choose to collect your racket on the spot or on the same day.
The color of the string and its corresponding price are indicated in our appointment system for all badminton stringing services.
Please make an appointment before coming so that we can provide you with the proper badminton stringing service.
Note: We accept walk-ins for badminton stringing, but please note that professional badminton stringing requires additional time. This is in accordance with our rules for providing professional stringing services. All members are required to book an appointment online before visiting our facility.