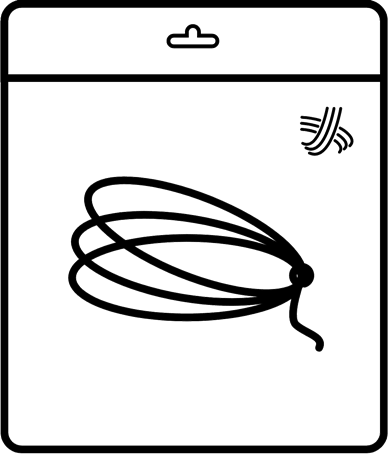 Victor VBS-68 Badminton String Review in Johor Bahru (JB)
By ERR Badminton Stringing
The Victor VBS-68 badminton string is suitable for players who prefer a 'Control' style of play.
Welcome to
Victor VBS-68 String Review by ERR Badminton Stringing JB
Herewith VBS 68 badminton string review ;
The surface coating of the VBS 68 string is different compared to the Yonex BG80, despite both having a gauge thickness of 0.68mm. When strung at 26 lbs, the BG80 badminton string may result in a stiff and hard feel to the string bed. However, the VBS-68 string is still stiff but feels softer in comparison to the BG80, and produces a solid sound similar to the BG80.
Review from Eric: The durability of the Victor VBS-68 string is good when restrung at 26-28 lbs. The advantage of this string is that it does not feel overly stiff, and the 0.68mm thickness can provide a comfortable feel during use. Additionally, the string's lifespan is durable compared to the Yonex BG80.
However, below are the results of a badminton stringing experiment for the Victor VBS 68 string, specifically the DT test conducted at 28 lbs.
First day: 52 – 56 DT
Second day: 49 to 53 DT
Third day: 47 to 46 DT
Victor VBS-68 Badminton Stringing in Mount Austin JB
The Victor VBS-68 badminton string is typically suitable for players who possess adequate body strength and proper training. Without these essential factors, the string will not be helpful in increasing the power of their shots. For instance, if a beginner-level player were to use the Victor VBS-63 string, they may find it difficult to return shots to the baseline even when strung at low tension.
Therefore, this string will only serve as a durable option for beginners, rather than enhancing the power of their shots. Generally, beginners tend to feel more comfortable with thinner strings like the VBS-63, rather than the VBS-68. When performing badminton restringing for clients, it's important to determine their current skill level.
Otherwise, if a beginner-level player were to use an expensive string without the appropriate skill level, they may be disappointed with the results. Even some adult players who use rackets like Astrox 99 or 88D, may not know which string is suitable for restringing.
Proper Badminton Stringing with VBS-68
Although badminton stringing may appear easy, it requires significant effort and attention to detail to provide the best service for racket owners, or players. Buying a stringing machine and serving customers is not enough to run a successful badminton stringing service. If all badminton stringing service providers in Malaysia thought this way, then all players would be the same – those with money would buy expensive rackets and become good players.
Badminton stringing and coaching share the same concept: without proper basic knowledge, you cannot effectively help your clients or members. Similar to coaching, if you are a badminton coach and do not understand the meaning behind footwork and proper racket swing, you will only feed the shuttlecock to your students blindly. They will not improve, and may even develop bad habits that can harm their future progress.
In badminton stringing services, having money to open a shop does not necessarily mean that you have good knowledge of badminton. If you only have basic stringing knowledge, certification, or know how to fill the string when a customer needs the service, you will only be able to serve beginner players. Once a player improves their level, they will leave you because they know you did not provide proper badminton stringing services.
Victor VBS-68: Manufacturer Description
Specifications
Gauge: 0.68mm
Repulsion = 8
Durability = 8
Control = 9
Hitting Sound = 7
The high-tenacity 'Vectran' fiber is spun with a special flat yarn to provide a crisp handling feel that is especially suitable for players pursuing high performance in speed and control.
Made in Japan
Victor VBS-68 Badminton Stringing Fees
Badminton Stringing Cost – RM40 ( String + Labour ) Nett
Frequently Questioned Answers
---
How to make an appointment?
To check the availability of our stringing slots, please click on the "Book" button.
You can also click on this link to book badminton stringing.
https://errbadmintonrestring.my/member/stringing-appointment/
When booking through our appointment system, you can choose to collect your racket on the spot or on the same day.
The color of the string and its corresponding price are indicated in our appointment system for all badminton stringing services.
Please make an appointment before coming so that we can provide you with the proper badminton stringing service.
Note: We accept walk-ins for badminton stringing, but please note that professional badminton stringing requires additional time. This is in accordance with our rules for providing professional stringing services. All members are required to book an appointment online before visiting our facility.