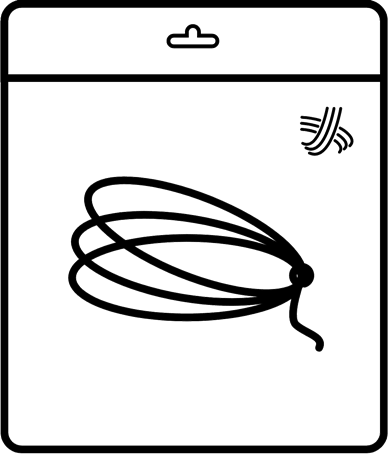 Victor VBS-70 Power Badminton String Review in JB Malaysia
By ERR Badminton Stringing
VBS 70 Power Badminton Stringing with Performance Review by ERR Badminton Restring in Johor Bahru (JB).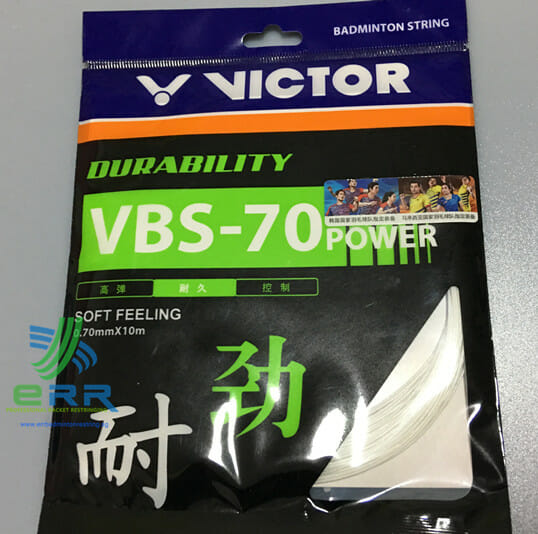 Welcome to
Victor VBS-70 Power String Review by ERR Badminton Stringing JB
Is it true that this VBS70 Power badminton string, based on the manufacturer's description, is able to provide high durability and forceful power? Before you choose the VBS 70 badminton string for your stringing, there are two things that need to be explained. First, this string is similar to Yonex BG65TI.
Review from Eric: The durability of this string is excellent when restrung at 27-29 lbs. If you prioritize durability and a solid sound, this string is better than thinner strings. If you're still in training and don't want to spend a lot of money on restringing, this option may be a good fit for you.
The Victor VBS 70 Power badminton string is suitable for players looking for durability and powerful shots. However, before considering the "power" aspect, there are a few things you need to understand before choosing the string.
However, the following are the results of the Victor VBS70 Power badminton stringing experiment, tested at 27 lbs using a DT test.
First day: 58 – 60 DT
Second day: 53 to 56 DT
Third day: 52 to 54 DT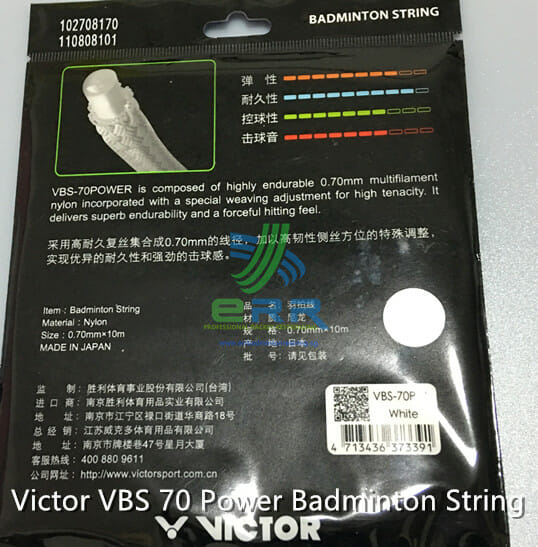 Victor VBS-70 Power Badminton Stringing in Taman Mount Austin JB
Before we discuss the two things to understand, let's talk about the first one: durability. When a string is marketed as having long durability, it typically means that the string gauge is thicker. However, a thicker badminton string doesn't necessarily mean that it will be good to play with. Thicker strings require more strength from the player to hit the shuttlecock a greater distance. On the other hand, thicker strings can provide more control than thinner strings. While control can be adjusted with tension, both tension and string gauges can be modified to match a player's needs.
Remember that, for beginner to intermediate players, a thicker string gauge like the Victor VBS 70 Power may offer less repulsion unless your fitness level is well-maintained, primarily for its longer durability. However, each case is different. If you are a beginner to low-intermediate player, you should opt for a thinner string gauge, such as 0.58-0.66mm, with the proper stringing method, and you will feel better. Why? Most players want more repulsion to balance their skills in-game.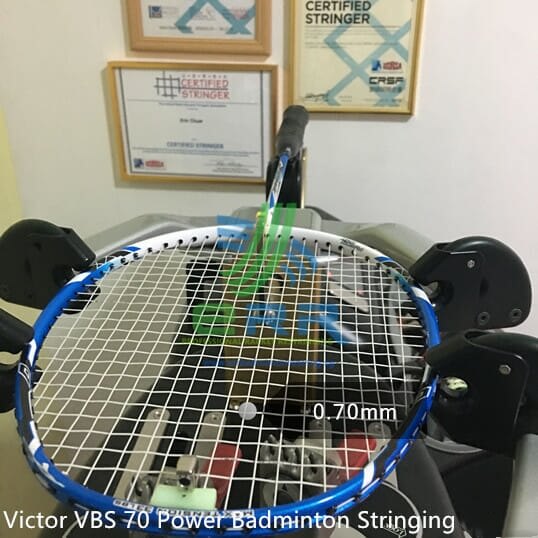 Victor VBS-70 Power Label
Secondly, let's discuss the VBS 70 "POWER". Please note that the term "power" does not necessarily mean that the string can provide you with more power; it depends on the specific case. Many players who lack proper knowledge may assume that a string packaging that reads, for example, "Yonex BG 80 Power," means that the string can provide more power. This is a beginner's mindset, and people with more knowledge about strings will laugh at you for thinking this way. Without proper understanding, you may not choose the right string until you're 60 years old or even older.
Why? Because the term "Power" is often just a marketing ploy. It really depends on each specific case. What you need to do is understand your current playing level, age, skill level, and body strength. For example, if you're 50 years old and have inflexible wrists, and you only have a few skills, such as returning an opponent's serve or performing an underarm lift, and your movement on the court is limited due to a lack of mobility or stamina, then your needs will be different than someone with different characteristics. It's important to take these factors into account when choosing the right string for you.
Do you think that the Victor VBS 70 Power string would still be suitable for this player? No. There's no need to focus on power if the player can't even perform basic skills due to physical limitations. However, some players, especially older generations, may be stubborn and resistant to updating their strings or even their rackets, as they want to appear more professional. In these cases, it's best to let them be. Ultimately, the right string choice will depend on the individual player's unique needs and circumstances.
Victor VBS-70 Power Manufacturer Description
Specifications
Control – 7
Durability – 9
Repulsion power – 8
Hitting sound – 7
Gauge: 0.70mm
VBS-70 Power is composed of highly endurable 0.70mm multifilament nylon incorporated with a unique weaving adjustment for high tenacity. It delivers superb endurability and a forceful hitting feel.
Made in Japan
Victor VBS-70 Power Badminton Stringing Fees
Badminton Stringing Cost – RM40 ( String + Labour ) Nett
Frequently Questioned Answers
---
How to make an appointment?
To check the availability of our stringing slots, please click on the "Book" button.
You can also click on this link to book badminton stringing.
https://errbadmintonrestring.my/member/stringing-appointment/
When booking through our appointment system, you can choose to collect your racket on the spot or on the same day.
The color of the string and its corresponding price are indicated in our appointment system for all badminton stringing services.
Please make an appointment before coming so that we can provide you with the proper badminton stringing service.
Note: We accept walk-ins for badminton stringing, but please note that professional badminton stringing requires additional time. This is in accordance with our rules for providing professional stringing services. All members are required to book an appointment online before visiting our facility.