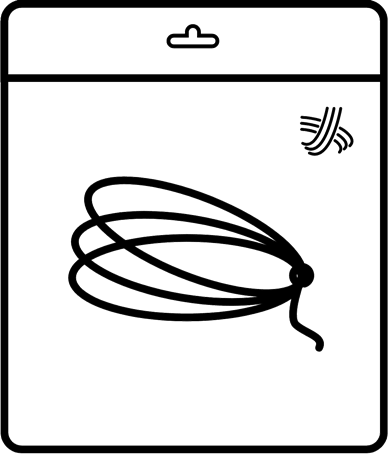 Victor VBS-69 Nano Badminton String Review in Johor Bahru (JB)
By ERR Badminton Stringing
Not many players in Malaysia will choose the Victor VBS 69 Nano string to restring their racket.
Welcome to
Review of Victor VBS-69 Nano String by ERR Badminton Stringing JB
Herewith is Victor VBS 69 Nano badminton restring review;
The Victor VBS 69 Nano string has a thicker gauge, making it a popular choice among players who require more durability for their racket. If you're a beginner and need a more durable string, this one is a good option. However, if you're looking for a string with more repulsion power, this may not be suitable for you due to its thickness. In that case, you may want to try the Victor VBS-63 or VBS-66 Nano for better repulsion power.
Review from Eric: Durable strings are good for power smashes and for those who want their strings to last longer. Personally, I would string it at 27lbs for my casual games.
However, here are the results of the Victor VBS-69 badminton restring experiment DT test at 28 lbs.
First day: 57 – 59 DT
Second day: 53 to 55 DT
Third day: 51 to 52 DT
Victor VBS-69 Nano Badminton Stringing in Taman Johor Jaya
If you're used to using thick strings like Yonex BG65, you can try the Victor VBS 69 Nano string as it will feel much better in comparison. With this string, you will feel more repulsion and experience a better hitting sound. While the main focus of thicker strings is often on durability, they may not prioritize repulsion and power.
With the Victor VBS 69 Nano badminton string, you will experience a slightly harder feeling, but you will still get the repulsion power you need. When restringing with VBS69, we will use the proper stringing method for all our members. Why? If you use shortcuts to complete the stringing process, the feel of play will not be as nice.
Some players might choose a thicker and cheaper string like BG65 or BG6 without considering the durability and performance. As a professional player and stringer, the type of string and the stringing method used will significantly impact the player's performance. While some may say "30% of racket quality and 70% of stringing," it's important to choose the right string and method for optimal results.
VBS-69 with Proper Badminton Stringing
Over the past 10 years, we have received various types of badminton rackets from our members, including older generation rackets like the Carbonex 8SP or even older models. When members send their racket over, they may ask us to choose the best string for their racket. However, we believe that even if we choose the most expensive string for an older racket, it may not significantly improve the feel of the racket.
This is because older rackets typically have a maximum tension of only 20-22lbs or lower, and cannot withstand higher tensions. Yonex technology continues to improve, and newer rackets and strings have higher quality and can handle tensions up to 30-35 lbs. Additionally, Yonex digital stringing machines have greater precision, which can affect the accuracy of the stringing process.
Therefore, it's not recommended to use new strings on older rackets as the string tension must be at least 22-24 lbs to produce good quality and repulsion. If the string tension is lower than this, the string will not perform well. This is why we advise our members to choose the right string for their racket to enhance their performance on the court.
Victor VBS-69 Nano Manufacturer Description
Specifications
Control – 7
Durability – 9
Repulsion power – 9
Hitting sound – 8
Gauge: 0.69mm
The high-intensity nylon, incorporated with special weaving techniques and the latest nanotechnology, offers phenomenal attack power and durability.
Made in Japan
It's made retainers the string feel.
Victor VBS-69 Nano Badminton Stringing Fees
Badminton Stringing Cost – RM40 ( String + Labour ) Nett
Frequently Questioned Answers
---
How to make an appointment?
To check the availability of our stringing slots, please click on the "Book" button.
You can also click on this link to book badminton stringing.
https://errbadmintonrestring.my/member/stringing-appointment/
When booking through our appointment system, you can choose to collect your racket on the spot or on the same day.
The color of the string and its corresponding price are indicated in our appointment system for all badminton stringing services.
Please make an appointment before coming so that we can provide you with the proper badminton stringing service.
Note: We accept walk-ins for badminton stringing, but please note that professional badminton stringing requires additional time. This is in accordance with our rules for providing professional stringing services. All members are required to book an appointment online before visiting our facility.