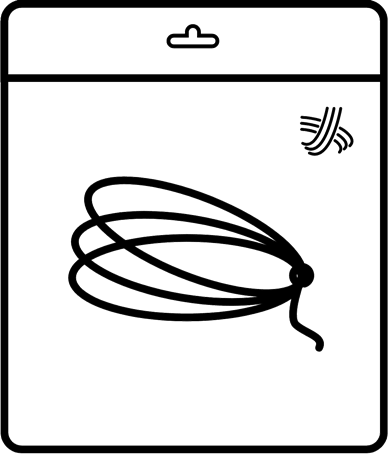 Yonex BG SkyArc Badminton String Review in Johor Bahru (JB) Malaysia
By ERR Badminton Stringing
Yonex BG SKYARC badminton stringing review by ERR Racket Restring JB Malaysia.
Welcome to
Yonex SkyArc String Review by ERR Badminton Stringing JB
BG SkyArc Racket stringing review:-
This year, Yonex has launched a new series of thick strings called SKYARC. If you typically use a thinner string such as BG66 Ultimax, please note that this string may not be suitable for players who prefer a louder hitting sound. However, in terms of control, the Yonex BG SKYARC can help you achieve the necessary level of control, despite its 0.69mm thickness.
Review by Eric: This string is great for control, particularly for smash, drop, and net shots. As someone who values control, I believe that the new SKYARC will become my favorite string in the future.
Below are the results of Yonex BG SKYARC badminton stringing experiment DT tests at 27lbs:
First Day 57 – 59 DT
Second Day 56 – 55 DT
Third-Day 54 – 55 DT
BG SkyArc String Review by ERR Badminton Stringing Desa Tebrau JB
If you have always preferred thicker strings like Yonex BG65 or BG65TI, you can try the Yonex BG SKYARC badminton string. This string is designed for control, especially for quick repulsion, and is one of the best choices available. Most leisure players will try out any new badminton string launched by Yonex, but the important thing is to determine if the string is suitable for your playing style. There are a few things to consider before choosing the right badminton string for yourself. First, you must know the string you have been using, especially the thickness. If you have been using a string gauge similar to Yonex BG SKYARC badminton string gauge at 0.69mm, you can try strings with gauges between thinner 0.68mm and thicker 0.69mm.
Do not change the thickness too much all at once, as it will take time to adapt to the new string. For example, if you have been using Yonex BG66 Brilliant and switched to Yonex BG SKYARC badminton stringing, you will need some time to adapt as BG66BR string is designed for medium repulsion, while SKYARC is designed for control. Some leisure players might not understand the differences in strings and will only consider the cost instead of the string gauge. Wealthy people often think that higher prices mean better strings, while poorer people might think that the most economical option is the best choice.
However, this can lead to mistakes in the game, such as errors in lob baseline and half-court drop shots, without players understanding why. Another factor to consider is the sound the string makes when hit, which gives players a lot of satisfaction when they hit the "sweet spot". Our BG Aerosonic racket stringing can also provide high repulsion for all levels of players. If you have any doubts about tension, you can always ask our certified stringer, Mr. Eric, who is also a qualified badminton coach in Malaysia and can provide guidance on any matter relating to racket restringing.
Yonex SkyArc Badminton String JB Malaysia
The second thing to consider is tension. Some players may misunderstand the difference between high and low tension, thinking that high tension provides more power or repulsion. However, this is not correct. For example, if you are a beginner and you choose the Yonex BG SKYARC badminton stringing, setting the tension at 26 lbs is not the right choice. Beginners need more repulsion on the string and a lighter racket, so we should set a lower tension for them to help increase their power of repulsion when hitting the shuttle.
If you take your racket to a proper badminton stringing shop, they will usually use the proper stringing method and set the tension at 24 to 26lb, which will make the stringbed stiff enough. If the string is combined with an improper stringing method, the tension will drop faster. However, combining the string with a proper stringing method can help the player achieve better performance.
There are many factors to consider, and sometimes the best solution is to share your needs or problems with a certified stringer. It is important, to be honest and share the right information with your stringer. For example, if you tell a fake story to the stringer, claiming to be a professional player from many years ago, this false information could lead the stringer to give you the wrong advice. Sometimes, we have to put aside our bragging and boasting for our own good. Otherwise, even if you choose the Yonex BG SKYARC badminton stringing, you will waste your money and the string.
Yonex SkyArc Manufacturer Description
The unique material, "hi-Sling Fiber," creates an explosive flight and an enlarged sweet spot. This string is engineered for players who want to control the rally with high clears to the backcourt.
Key Properties:
Control
Attack the backcourt with accelerated high clears
QUICK REPULSION – 8
DURABILITY – 7
HITTING SOUND – 6
SHOCK ABSORPTION – 11
CONTROL – 10
Nylon Gauge: 0.69mm
Colour: White
Material:
HIGH-INTENSITY MULTIFILAMENT NYLON
Length:
10m (33 ft)
Gauge:
0.69mm
Made in Japan
BG SkyArc Badminton Stringing Fees
Badminton Stringing Cost – RM50 ( String + Labour ) Nett
Frequently Questioned Answers
---
How to make an appointment?
To check the availability of our stringing slots, please click on the "Book" button.
You can also click on this link to book badminton stringing.
https://errbadmintonrestring.my/member/stringing-appointment/
When booking through our appointment system, you can choose to collect your racket on the spot or on the same day.
The color of the string and its corresponding price are indicated in our appointment system for all badminton stringing services.
Please make an appointment before coming so that we can provide you with the proper badminton stringing service.
Note: We accept walk-ins for badminton stringing, but please note that professional badminton stringing requires additional time. This is in accordance with our rules for providing professional stringing services. All members are required to book an appointment online before visiting our facility.